Convertible Car Reviews
We regularly test drive and review the latest roadsters and convertible cars.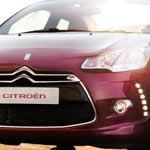 The 5-Seat Convertibles section in our buyers guide is a place of wonder and confusion. After the mighty Jeep Wrangler, a car that may be judged as impractical as it is characterful there remains only a small handsome french city car – the Citroen DS3 Cabriolet.