» Classic Guide » Classic Jaguar Convertibles
Classic Jaguar Convertible Cars: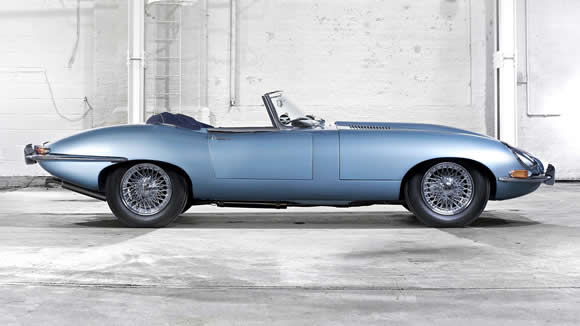 Jaguar Cars modestly started life back in 1922 as the Swallow Sidecar Company owned by two motorcycle enthusiasts, William Lyons and William Walmsley. It quickly moved on to passenger cars which were branded SS. This name had unfortunate connotations during World War II and the decision was made to use a name which had already appeared on the 1935 SS Jaguar saloon. The company had long been known for their stylish designs but it was the post-war XK series of cars starting in 1949 that really put the Classic Jaguar brand on the map.
Jaguar was success both on and off the track building beautiful high performance cars that sold at competitive prices. The mantra 'Grace, Space, Pace' soon developed and was kept as the company's slogan for many years. The Jaguar E-Type became one of the greatest icons of the 1960s and was everything the company had aimed for. It had all the style and performance of the most exotic Italian sports cars but could be produced on a production line at a reasonable budget.
Jaguar's success led them to target the premium sector with saloon and grand touring cars. While these have no doubt bee successful they have never been as ground-breaking as the earlier models.
Select a classic Jaguar convertible: