Classic cars are highly desirable and are often more stylish and a better investment than anything new, but using one on a regular basis is full of problems. The chassis and brakes are not up to modern standards, leaving drivers frustrated and potentially in danger when trying to keep up with modern traffic. Add to this, old and unreliable mechanics and that pretty car may disappoint.
E-Type UK think they have the answer. Their latest 1974 Series 3 customer car was built to tackle these problems and provide a classic driving experience without the downsides. The 3,000-hour restoration on this V12 Jaguar E-type roadster included many subtle additions that although not immediately obvious make a huge change to the owner experience. The 5.3-litre engine capacity has been increased to 6.1-litres while a full custom downdraft fuel injection system with modern ECU and wiring loom ensure improved power and efficiency with 284bhp recorded at the rear wheels.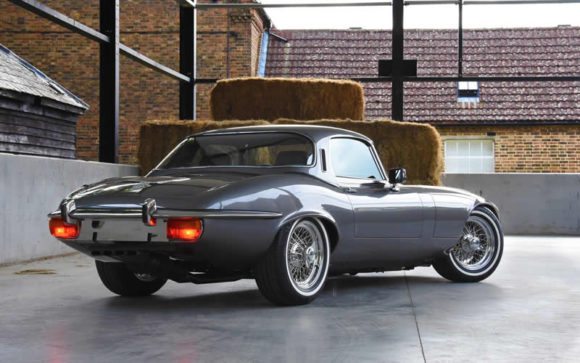 To ensure the extra power doesn't go to waste, a new gearbox, strengthened inner sills and additional air ducting were added. A sports steering rack was fitted for a heavier feel, alongside adjustable suspension with sports torsion bars all round and 4-pot AP Racing brakes with grooved vented disks at the front.
A new interior was tailored for the car with heated XJS-based seats, air-conditioning and a high-end audio system hidden away out of view. The lights were improved with an LED-based system making night driving safer and more pleasurable.
With this restomod project under their belt, E-type UK are taking orders for similar projects.