Mini reach the landmark of 25 years of the Mini Convertible in June 2018. The brand has made a great success out of their small convertible car which started out as a niche product and is now a best-seller around the world.
The original Mini was designed as a monocoque coupe so considerable work had to be done to turn it into a convertible. Mini took the lead from Lamm Autohaus, a German Rover dealer who identified a demand and built a limited number of cars from 1991. Rover were impressed by how quickly these were snapped up when a handful of right-hand-drive versions were offered in the UK and developed the design into a production model.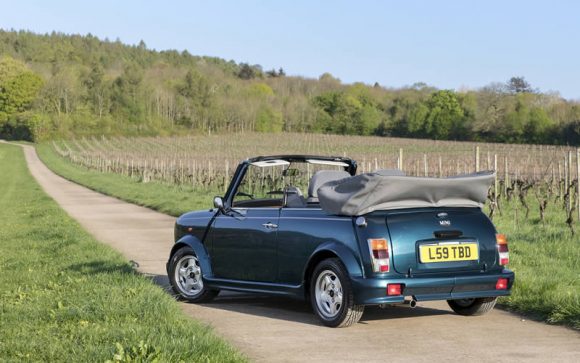 The classic Mini was upgraded considerably, with a walnut dashboard, body-kit and five-spoke Revolution alloy wheels. It was released in just two colour schemes, Caribbean Blue with a Grey hood and Nightfire Red with a red hood.
In 2004 the new Mini Convertible was released. As now, it was offered in three specifications: One, Cooper and Cooper S. It has proven very popular, with UK sales passing 89,000 vehicles making it the country's bestselling convertible model. Of these cars, 86% have had a manual gearbox and Pepper White has been the most popular colour.
The Mini has featured several unique functions such as the Openometer or Always Open Timer which tracks time spent with the roof open. In 2016 the Rain Warner function was made available. This checks local weather reports and warns the driver if the roof is down and rain is on the way.
To mark this significant milestone, MINI UK is launching a special 25th Anniversary Edition of the MINI Convertible. The limited run of just 300 cars are based on the Mini Cooper S Convertible come with a Starlight Blue metallic exterior and Lounge leather upholstery in Satellite Grey. They feature anniversary tread plates and interior commemorative plaque, and come with Chili Pack, Navigation Plus Package and Harman Kardon Hi-Fi as standard.