Mini Convertible Cars: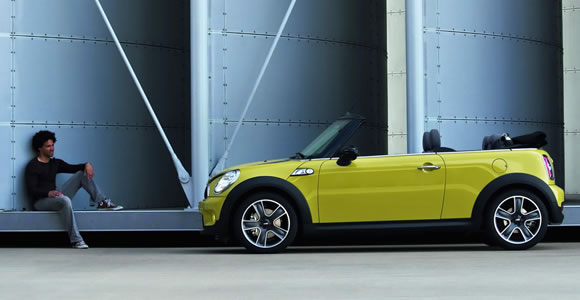 The retro styled Mini Convertible has been a huge hit thanks to its cheeky personality, fun handling and desirable image. The first 'new' Mini Convertible for sale was back in 2004 and while old and new versions look much the same there are considerable differences under the skin. The biggest visual change is that the roll hoops were dropped down behind the rear seats instead of standing proud. This makes a big improvement to rear visibility – the Mini's weak point (at least with the roof raised). In 2012 the four-seater Mini Convertible will be joined by the sporty two-seater Mini Roadster.
Select a Mini convertible:
A stunning Mini roadster concept is to be shown at the prestigious 2014 Concorso d'Eleganza Villa d'Este event. The design created by a collaboration of MINI and Touring Superleggera combines classic sports car looks with modern details.

Austrailian owned Moke International have returned the classic Moke shape to production with a discretely modernised design. The minimalist concept remains but a modern drive-train with a choice of manual or automatic gearbox and a better braking system bring things up to date.

Mini have sold their 500,000th car in the United States after just 11 years. Initially there were doubts that a small car could succeed in North America however the combination of premium build quality, funky styling and a fun driving experience proved a great recipe. It also paved the way for other small car successes such as the Fiat 500 and its convertible sister the Fiat 500C.