Mini Convertible Cars: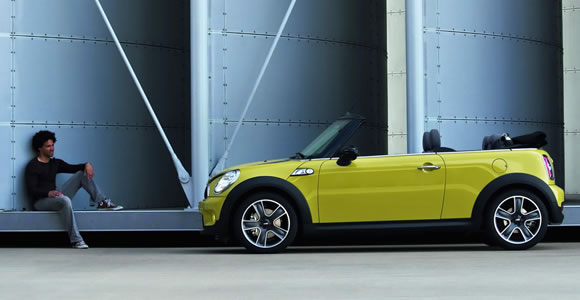 The retro styled Mini Convertible has been a huge hit thanks to its cheeky personality, fun handling and desirable image. The first 'new' Mini Convertible for sale was back in 2004 and while old and new versions look much the same there are considerable differences under the skin. The biggest visual change is that the roll hoops were dropped down behind the rear seats instead of standing proud. This makes a big improvement to rear visibility – the Mini's weak point (at least with the roof raised). In 2012 the four-seater Mini Convertible will be joined by the sporty two-seater Mini Roadster.
Select a Mini convertible:
Mini Convertible Buyer's Guide
The Convertible Car Magazine Buyer's Guide is a reference to the production convertibles currently available. Here we look at the range of Mini convertibles produced in recent years. Each car has it's own page with a brief review, full specifications and large images. See our News section for information on the latest convertible Minis before they reach showrooms.