Fiat Convertible Cars: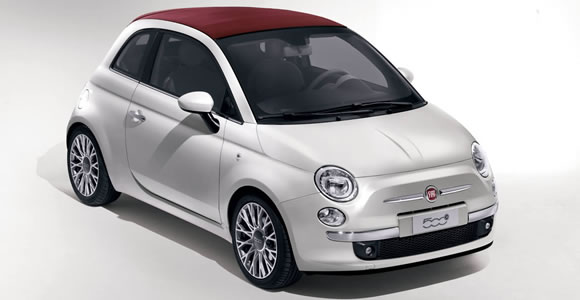 Select a Fiat convertible:
GM's European brands Vauxhall and Opel have confirmed that a convertible based on their Adam super-mini and Adam Rocks Concept unveiled in Geneva last year, will go into production. Launching in 2014 it will go head to head with the popular Fiat 500C and Citroen DS3 Cabriolet with which it will share a similar style […]

We've come to agreement here at Convertible Car Magazine that the new limited production run Abarth 695 Maserati Edition is the most desirable small car we've ever seen. It ranks above the usual 'special edition' fare with a swath of stylish additions and a pretty brutal amount of power for such a small car.

The fun little Fiat 500C TwinAir has managed to pull off a Green Apple Award for its own unique flavour of top down thrills and environmental credentials.