» Buyers Guide » Infiniti Convertibles
Infiniti Convertible Cars: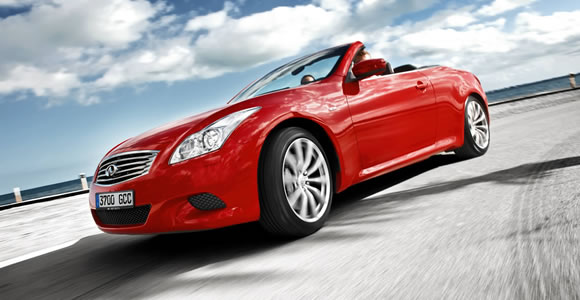 Select an Infiniti convertible:
IPL is Infiniti's performance arm. They started in 2010 with an uprated version of the G37 Coupe and they have now given the G37 Convertible the full sports treatment. Known as the Infiniti IPL G Convertible the 3.7-litre V6 has been remapped to produce 343 horsepower and 273 lb-ft of torque.

Cadillac appear to be planning a return to the convertible market with a new soft top model.

Unlike Lexus, Infiniti are keeping tight lipped about their premium, mid-sized convertible. Photos have been limited and we have yet to find out more about the apparently 'unique interior treatment'.