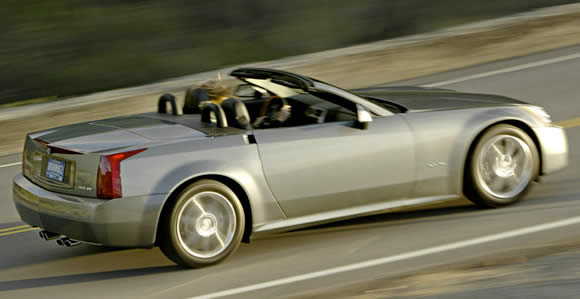 Cadillac appear to be planning a return to the convertible market with a new model reported by Car and Driver.
The last convertible Cadillac was the XLR Sports car (pictured) with its folding hardtop but the new car is said to have a fabric roof and be based on the same Alpha platform as the ATS compact saloon and next-generation CTS. This suggests the new car will have four seats and compete directly with the Mercedes Benz E-Class and Audi A5 Convertibles.
GM will see this as a much larger market than that of the XLR which only sold a few thousand cars in its eight year life. Competition however, remains strong in the premium convertible category which also has rivals from BMW, Lexus and Infiniti. With these cars in mind the new Cadillac convertible would be likely to be powered by a selection of six and eight cylinder engines and perhaps even with diesel or hybrid options in the future.
If the new car goes ahead it should be launched in time for the summer of 2014.