Saab Convertible Cars: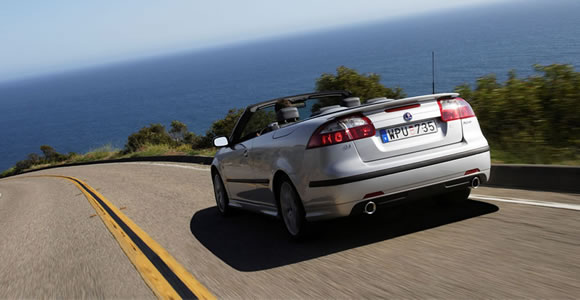 Saab were a pioneer of the modern four-seat convertible car. The unique Saab 900 Convertible was much loved and created its own market at a time (in the 1980s) when convertibles were a very rare thing. Later evolutions were less unique but equally desirable. Ownership went over to General Motors in 1989 and the cars were forced to share platforms with the companies cars from other brands. The resulting cars lost much of their character and sales never kept up with the premium brands from Germany. The company was sold off as a result of GM's financial problems and the new owner Swedish Automobiles struggled to generate the sales of their now dated (or under-developed in the case of the 9-5) cars and lasted less than 2 years before filing for bankruptcy. Attempts to sell to a Chinese partner were blocked by GM who continued to supply Saab with components.
Select a Saab convertible:
The demise of Saab has been a sad story that has run out over the last couple of years. You might think that the opportunity to buy a new Saab Convertible had passed forever but sentimental fans with an eye for a bargain can now secure one of the last 26 hand-finished, right-hand drive Saab 9-3 Convertibles that are now available for sale in the UK.