The Coys Blenheim Palace Auction of historic collectors cars is an annual event in the UK with a catalogue of beautiful machinery expected to fetch often eye watering prices. Among this year's selection are two iconic celebrity owned convertible cars which jumped out of the lot list.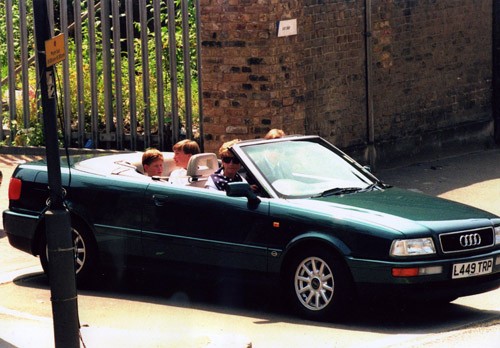 First off is Princess Diana's 1994 Audi Cabriolet 2.3E. This is a car that really should be in an Audi museum as the celebrity connection made it an instant icon and sold thousands of cars for the brand. The smart but understated Cabriolet was regularly photographed by the press as Diana drove around London, often with the two Princes in the back seat. The mint condition Audi has covered only 21,000 miles from new, suggesting that it has barely been touched since Diana's tragic death in 1997. The original metallic Gomera green paint work remains as does the original light beige hide interior which is said to be in excellent condition. The estimate is between £20,000 – £25,000 however we feel this is a little conservative considering the interest that the Princess Diana connection brings.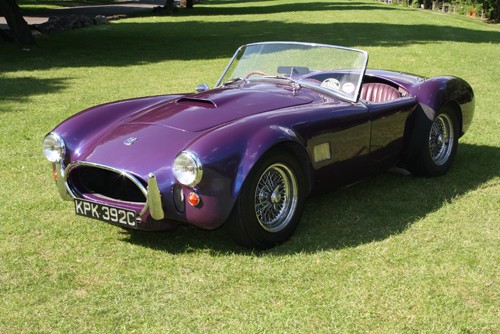 The second car is an icon from the 1960s. An original 1965 AC Cobra 289 MK III that was bought by London society figure Tara Browne 11th November 1965 and before being sent to another 60s icon, Dudley Edwards to receive unique paintwork. Edward's pop-art style was hugely influential in the late 1960s and is credited with the look of the London and movement of the period. A year later and Tara Browne was killed in a car accident; an event that was captured in the Beatles record A Day in the Life from their Sgt. Pepper's Lonely Hearts Club Band album. Tara had been a good friend of both Lennon and McCartney and it is thought that Lennon had this event in his mind when the two penned the song. The Cobra was on display as Art in Robert Frazers Gallery at the time of Tara's death and on instructions of Lord Sligo was painted black and sold. The car is now in a restored condition with Purple metallic paintwork with matching leather interior. The estimated selling price is in the region of £300,000 – £350,000.
The Auction takes place at Blenheim Palace in Oxfordshire, UK on Saturday 29th June 2013 at 3:00pm after a viewing on Friday 28th June from 12.00am to 6.00pm and on the day of the sale from 10.00am to start of sale.