'Future Classic' is an over-used phrase within the car industry, regularly used to describe any car with individuality or desirable features. In reality, few vehicles become really desirable as classic cars but it is possible to understand the recipe for success that may make a car sought after and perhaps valuable in the years to come.
True future classic convertible cars are not just an old cars, but those that people dream of owning and may increase in value over time. Based on this we came up with four criteria that will add serious value as a vehicle matures.
Desirability
First on the list is desirability, this can come in many forms. It might be a car that has stunning looks or is great to drive, or perhaps it features a groundbreaking innovation or is linked to racing success. Sports cars will attract more buyers than
Rarity
One thing that sets old cars apart from new is that no more will ever be made. Even rather mundane of cars can be collectable if very few were built, while on the other hand, attractive mass-produced cars like the MGB or early Ford Mustang have never attracted the big money, as so many were made.
History
Race winners and celebrity-owned cars or just something with an interesting story, they're all going to attract more attention when it comes to a sale. Classics are all about history, so the more details you have on record, the better.
Originality
While it may be fun to improve and personalise a car, this is likely to harm its value in the long term. Most collectors are looking for a car as it was when it was first built, just as the original designer intended. If a car is in mint, original condition it will also be more valued than one that has had a complete restoration.
Put all of these elements together and it is easy to see why rare Italian racing cars are fetching such high figures at auction. It also gives us a clue to what collectors will be hunting down in future decades. Here is our list of the ten convertible cars that we think are destined for classic status.
1. BMW Z8 Roadster

Starting with an easy one, the BMW Z8 was created as a limited edition car with a retro design that should stand the test of time. Perhaps most important, though, was that it was driven by a certain British spy who has been known to add huge value to already desirable cars. It looks, sounds and goes well and less than 6000 were made. It that isn't rare enough then you could try to find one of the 10% of these cars that were modified by Alpina.
2. Audi RS4 Cabriolet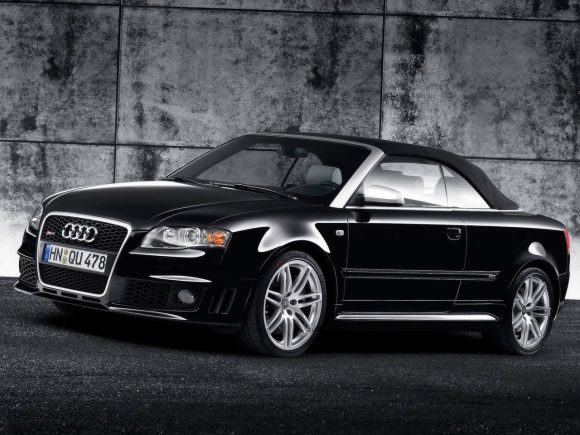 The B7 generation Audi RS4 Cabriolet came with a high-revving V8 engine that makes it a joy to drive. It often sat in the shadow of the BMW M3 which is far more common and yet the Audi feels like a more special car. All good news though as this nicely analogue yet very capable car is now quite sought after. Sadly, the next generation RS4 and RS5 came with an equally potent but less characterful V6 turbo. The days of V8 engines and manual gearboxes in all but a few high-end supercars is coming to an end which makes these tuneful sports cars all the more desirable.
3. BMW Z4M Roadster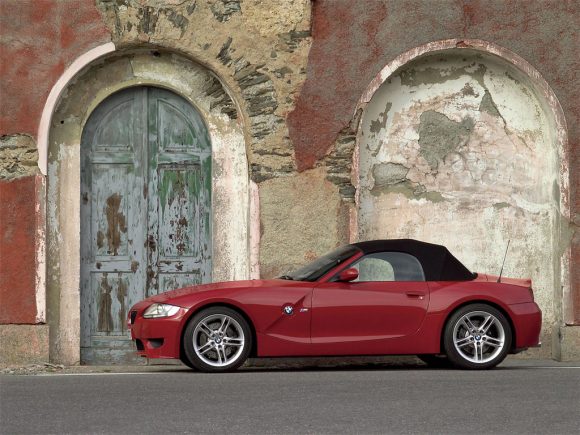 While there is no shortage of E46 BMW M3 Convertibles on the road, the BMW Z4M Roadster was a more focused sports car that sold in much fewer numbers. It was highly desirable in its day and shares the iconic normally aspirated straight six-cylinder engine with the M3. It was more of a handful and less practical than either the M3 or Porche Boxster S but the excitement of that potent and communicative engine in a nimble chassis along with the still striking bodywork sets this car up to be an appreciating classic. Next to the modern alternative it feels eager and aggressive, with far more driver feedback. While more affordable than the Z8, a tidy original Z4M with low miles is getting harder to find so prices may soon start to creep up. Again, the manual gearbox cars are more desirable investments.
4. Aston Martin DB7 Volante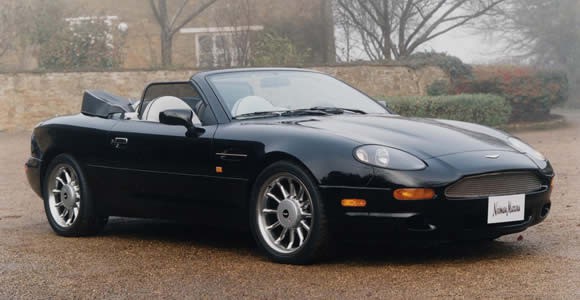 Perhaps the most beautiful Aston Martin ever made with its elegant clean flowing lines, the DB7 helped revive the British brand. 7000 were made of which less than half were the convertible Volante model. The supercharged straight-six engine is relatively inexpensive to maintain while the later V12 was more powerful. Those with the factory fitted Driving Dynamics package offer the most rewarding drive.
5. Fiat Barchetta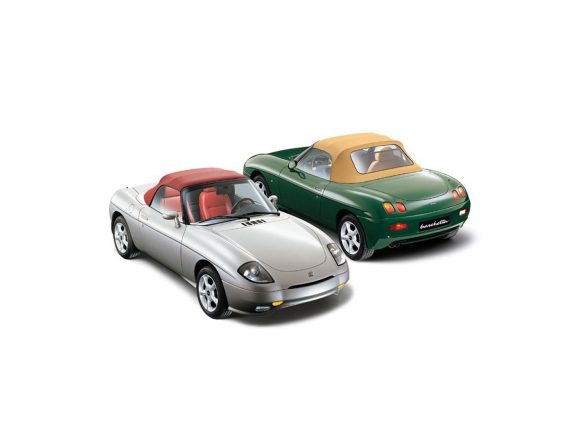 Developed in the wake of the Mazda MX-5 Miata's success the Fiat Barchetta was an affordable roadster with a stylish Italian design. It couldn't topple the big selling Japanese Roadster and as a result is relatively rare. Prices may have passed their lowest point as enthusiasts have begun to snap up tidy examples.
6. Renault Wind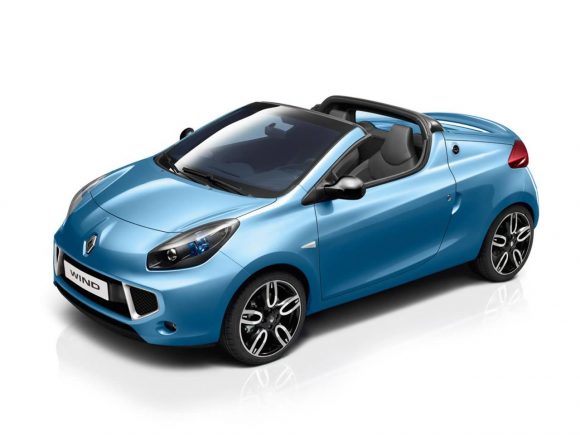 Another slow selling small roadster, the Renault Wind also featured some stylish and unique design features. Less than 15,000 were made in total, but it has good looks, a clever roof and is fun to drive. While most will get daily use, a few will linger in garages with only summer weekend outings, these are the ones to search for.
7. Audi TT Roadster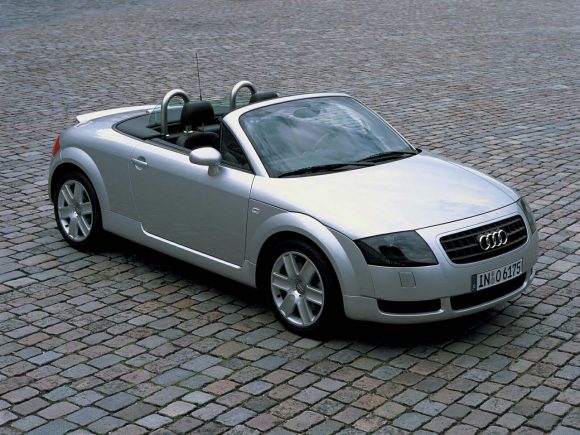 The first generation (8N) Audi TT was such an iconic design that it has often been compared to the Porsche 911. The company has yet to equal the original design with later models being far less dramatic. The TT sold well, however so there are many cars still on the market which will keep values low. Collectors will only be interested in pristine, low mileage cars with the best specifications.
8. Smart Roadster Brabus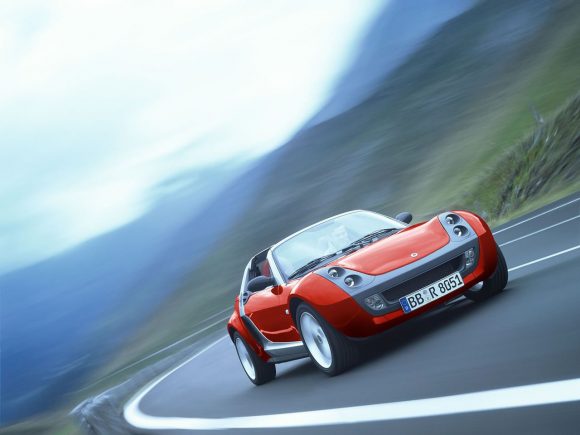 The Smart Roadster was a fun little sports car with low weight and a tiny engine. It didn't catch on and sales were poor meaning they are becoming increasingly rare. The Brabus-tuned version is by far the best and rarest with a quicker engine and transmission as well as all the branded details. Excellent economy figures mean that this one may be more practical to run in 20 years time when fuel costs and emission taxes are even higher.
9. Ferrari 355 Spider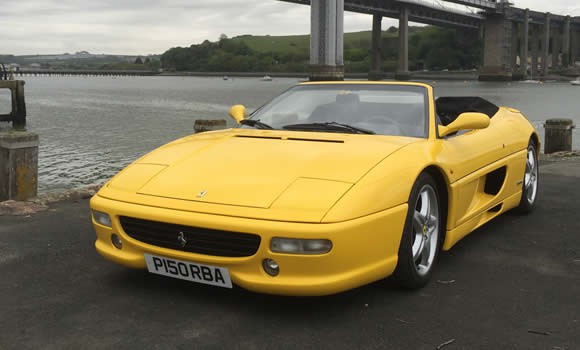 Most older Ferraris have risen sharply in price, but the biggest increases have been with the rare sports racers from the 50s and 60s. While the 1990s 355 Spider has followed in their footsteps it is still priced at an attractive level for such a ground-breaking car. One of the things holding it back is its own success as it was one of the Italian supercar builder's best sellers. It was the best handling car for a generation and one that set the path for future models right up to today.
10. Alfa Romeo 8C Spyder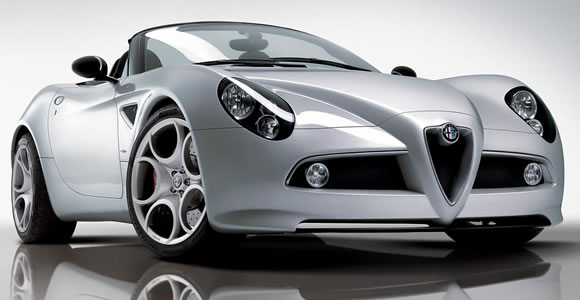 An instant classic, the stunning Alfa Romeo 8C Spyder has always been desirable with production limited to just 500 cars. With a Ferrari-derived V8 engine and a tuned exhaust, the 8C makes one of the best sounds of any road car while its styling is equally impressive.
Investment cars
Although in recent years the higher end of the classic car market has risen sharply, making many enthusiasts wealthy in the process, it would be unwise to see vehicles as a low-risk investment. Prices can drop even more quickly than they rise and the expense of restoration, maintenance, storage and insurance must all be added to the list of costs. One thing that investors should also keep in mind the unknown factors. The rise of driverless cars and low-carbon fuels could result in fossil-fuel powered, manually driven cars being legislated off the roads. Never the less, for a car enthusiast there can be few more rewarding places to put your money and hope to see it grow.