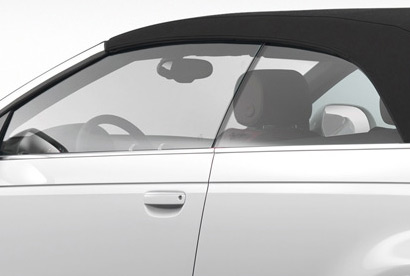 There are some great new convertibles hitting our roads this year. This is our preview of the best:
Audi A3 Cabriolet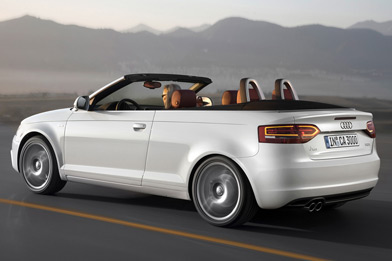 The Audi A3 Cabriolet is a fun and stylish proposition. Launched earlier this year it is due to be on our roads in time for the summer. The roof is a fabric design rather than a hardtop giving better interior and luggage space and that traditional convertible look. It also keeps the weight down.
BMW 1 Series Convertible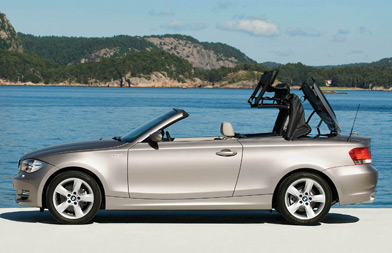 Along with the Audi A3 cabriolet, the BMW 1 Series introduces a new category in premium compact convertibles. As with the Audi, the 1 series has a fabric folding roof and stylish good looks. It brings back memories of the original 3 Series convertible but with a far greater level of sophistication.
BMW M3 Convertible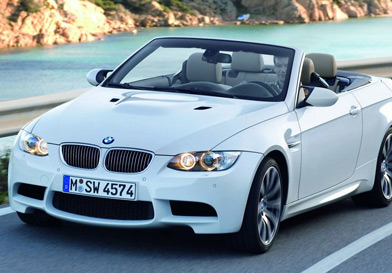 The first pictures of the M3 Convertible have arrived but journalists and customers are yet to get behind the wheel. The price is a big increase over the previous E46 based model but the V8 is worth every penny. However, it's a long way from the agility and light weight of the original BMW M3.
Chrysler Sebring Convertible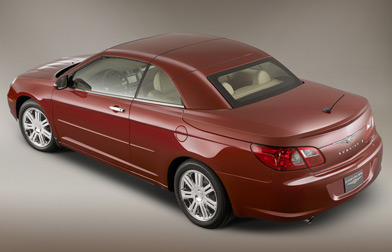 For the first time the Sebring Convertible, much loved in the US will be available in left-hand-drive for the UK market. The 2008 car has a folding hardtop and many updates.
Ferrari California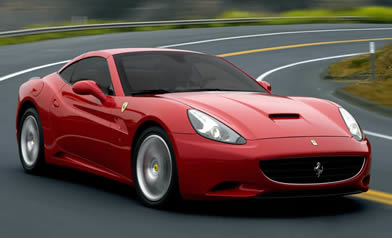 There have been dozens of rumours about Ferrari launching a new GT car with a folding hardtop. Some suggest that it will wear the Dino badge, others that the Dino will be another car altogether. Most of the rumors predicted that the car would be launched at this year's Geneva show but Ferrari were not forthcoming so maybe we'll have to wait another year.
Fiat 500 Roadster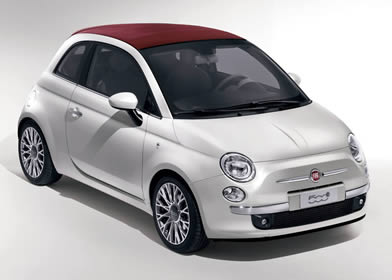 Another much rumoured car but unconfirmed by Fiat. We hope to see this stylish little car loose its head in 2008 but it is yet to make a show debut.
Ford Focus C-C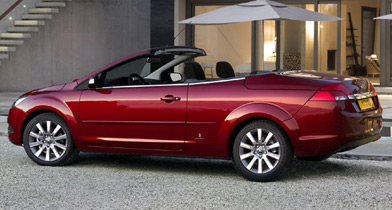 The Focus CC has had a considerable facelift for 2008. The new model has more sophisticated looks and the various improvements keep this car competitive in its mid-sized, folding hardtop class.
Lexus SC 460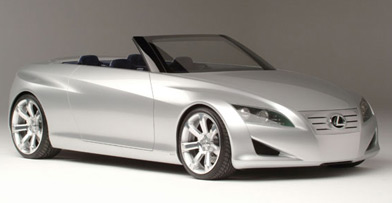 The Lexus SC although a good car, has never really shone when next to the Mercedes SL and BMW 6-Series. We hope the updated car seen under final testing will be a more exciting proposition.
Renault Twingo CC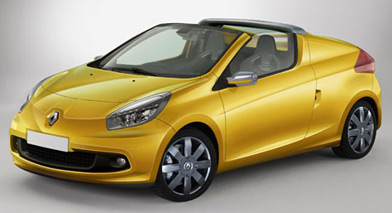 The new Twingo is Renault's chance to finally have a competitor for Peugeot's popular 207 CC. The concept breaks away from the design of the hatchback. The convertible is a strict two seater with a hardtop roof that flips up from the rear of the car in the style of the Ferrari 575 Superamerica. It's expected to be launched with the same 1.2 litre engines.