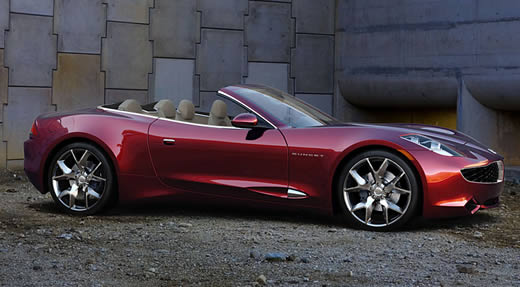 It is time once again for our annual round-up of what we expect to see in the convertible car market place during the months ahead. The motoring industry remains in flux in 2010 as many manufacturers continue to loose money despite government stimulus packages. Some of the cars that had been planned for launch will be delayed or even never see the light of day and that's a pity because many of the cars on our list here sound fantastic. Never-the-less there's plenty we can be sure of with press releases already out.
Abarth Roadster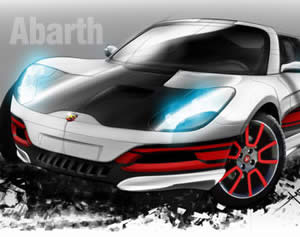 The Abarth SS Roadster is a much speculated car. The concept was developed by the European Institute of Design in Turin and like the Mini Speedster concept (which should reach production in 2011) it is a small, lightweight sportscar based on a hatchback platform – this time the Fiat 500 and Panda. Recent rumours suggest that the SS may use the next generation Lotus Elise chassis instead. The price-point would be considerably lower than the current Elise however at around GBP £12,000.
Alfa Romeo Duetto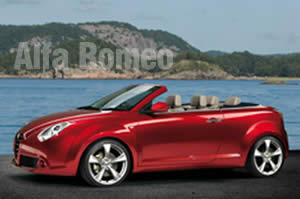 Alfa's CEO Luca De Meo announced in 2008 that a new small spider the "Duetto" will be produced to celebrate Alfa Romeo's centenary in 2010. Since then we haven't heard much but we would expect the roadster to be based on the MiTo platform so as not to impact on sales of the larger Brera Spider. So rather than a pretty MX5 beater we expect a front wheel drive car more like the Peugeot 207CC.
Audi A1, Seat Ibiza and VW Polo coupe cabriolet
Volkswagen Group's Polo sized Typ 6R supermini platform is likely to spawn a convertible after launching in 2010. It is likely however that these cars won't be launched until late in the year, reaching our roads in 2011.
Chevrolet Cruze coupe-cabriolet
Another entry for the competitive four seater hardtop convertible segment. As with the hardtop Cruze the convertible is unlikely to offer anything new but should be a competent, well equipped car with a competitive price.
Chevrolet Camaro Convertible
Whether the Camaro Convertible would make production or not has been one of the big questions for muscle car enthusiasts over the last 12 months. It now seems that despite financial worries Chevrolet are making headway and the soft top version of the car will be launched at motor shows during the autumn and will be on American roads and possibly European ones by 2011.
Fiat Bravo C+C
The new-generation Fiat Bravo range released in 2009 will have more variants to expand into more diverse markets. The versatile platform may spawn crossover and MPV variants as well as a coupe-cabriolet. Little is known but we would expect it to go up against the Peugeot 308CC.
Fisker Karma S Sunset
The convertible Fisker Karma (pictured top) was developed alongside the sedan and shares its clever plug-in hybrid power source. This consists of a GM 2.0L turbocharged and direct-injected EcoTec four-cylinder with 260 hp driving a generator to keep the car going after its 50-mile battery range has been depleted while a pair of electric motors drive the rear wheels with 400 hp courtesy of a lithium-ion battery. The roof is of the folding hardtop variety which is impressive for such a small company. With huge backing from the American government the future looks bright for Fisker.
Lancia Aurelia
Fiat Group are rumoured to be redesigning the limited edition Alfa Romeo 8C as a luxury V8 coupe-cabriolet under the Lancia brand. Little is known about this car but Fiat Group have a habit of producing limited edition, stunning and expensive cars to launch a new design style and revitalise a fading brand. We expect this to be a super-cool Mercedes SL/Jaguar XK alternative.
Lancia Fulvia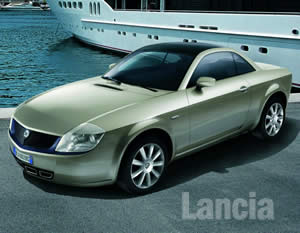 Also expected from Lancia is a smaller coupe-cabriolet with a metal folding roof. Like the new Alfa Duetto it should be based on the same platform that underpins Alfa Romeo's Mito hatchback and along with the Aurellia will mark Lancia's new design direction as a stylish premium motoring brand. it is likely that this car has been put on hold until financial forecasts improve.
Maserati GranCabrio
We've seen the pictures of this stunning car already but it won't arrive on our roads until the spring. Maserati's stunning convertible seats four adults in lavish comfort and gives a rewarding drive.
Mercedes Benz C-Class and E-Class Cabriolets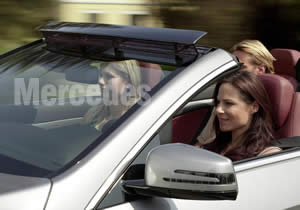 The CLK has been dropped from the Mercedes Benz range and replaced by a smaller C-Class and larger E-Class coupes and convertibles, The E-Class arrives first with its impressive AirCap feature – a 2.4-inch wind deflector that rises up from the top of the windshield along with a draft-stop mounted between the rear seats. The C-Class may not follow until 2011 when sales of the E-Class have settled. It may well also feature the AirCap system although it may be an option at extra cost.
Mercedes Benz SLS AMG
A roadster version of the new Mercedes SLS has been regularly seen undergoing road tests so we expect to see it launched officially during 2010.
MG Roadster
Back in 2008 we were told that an all new MG TF would be launched in 2010 but we haven't heard anything since then. The 2010 TF is to be based on a rear-wheel-drive platform developed in conjunction with British engineering company Ricardo and will be powered by MG Rover-based engines – including a 1.8-litre turbo and 2.5-litre V6. The styling takes its inspiration from the MG SV supercar and X80 concept.
Porsche Boxster Spyder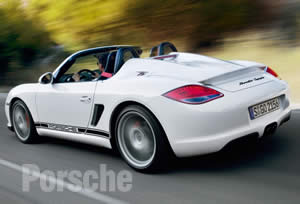 Unlike the earlier Boxster Spyder model this is a much modified lightweight version to join standard Porsche. Weighing 1,275kg, the Boxster Spyder is the lightest model in the Porsche line-up and with an engine tuned to produce 320bhp, 10bhp more than the Boxster S, it is sure to go well. The fabric roof is quite unusual. Arrives February 2010.
Renault Mégane Coupe-Cabriolet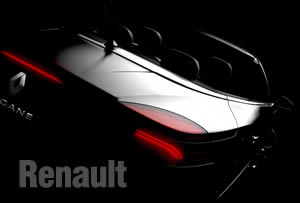 The car that started a new category of affordable four seat hardtop convertibles gets its replacement in 2010. We'll see the new car launched in Geneva in March when Renault will let us us know more. One thing we do know is that like the old car it will have a glass roof.
Renault Wind
That's right; there'll be two new convertibles from Renault in 2010. The Wind is a much modified convertible version of the Twingo hatchback. A compact two seater with an innovative flip-over hardtop roof. It's likely that this funky little car will attract big sales in Europe.
Suzuki Swift Convertible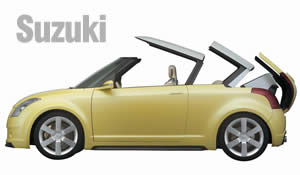 The second generation Swift platform should include an affordable small convertible. The clever folding hardtop we've seen on the concept should help it compete with the Mini Convertible which now dominates the compact convertible car sector.
Vauxhall Corsa Twintop
With the passing of the Tigra Twintop which despite being a likeable little car saw slow sales, a new Corsa Convertible will come in to replace it. A Twin-Top folding hardtop should be expected. With hard times at GM we may find this car delayed in its final development.
VW Golf Cabriolet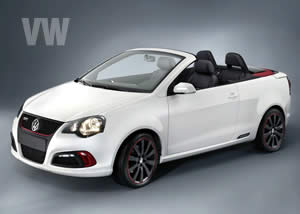 Despite the Eos VW still see space in the range for a Golf convertible and with the platform already developed for the Audi A3 Cabriolet it seems an easy move for further diversity. For the time being the Golf Convertible will fill the hole left by the soon to be retired Beetle Cabriolet.