It is always an enjoyable event to predict the coming year's convertibles pieced together from a collection of press releases, trade hints, rumours and past experience. This selection of new convertible cars for 2015 balances a changeable market.
2014 has been a very interesting year in the world of convertible cars. There are clear signs of change in the industry with sales at the low end remaining weak with fierce competition from SUVs and Crossover vehicles eating into the market. The choice among affordable convertibles is decreasing steadily as buyers continue to reject desirable cars from less desirable brands. Toyota have shown intentions to move away from convertibles altogether with the possible exception of their Lexus brand while Mini expect to reduce their number of variants in the next generation of cars with the Roadster unlikely to be replaced. Meanwhile brands such as Volvo, Volkswagen and Peugeot are phasing out convertible cars in their range with little sign of replacements.
The premium brands have shown rather different strategies. The unusual Range Rover Evoque Convertible that had been rumoured to have been dropped seems set to make an introduction while both BMW and Audi have presented well developed new convertibles in 2014. With the new Audi A3 Cabriolet on the market early in 2014 (see our review here) along with the BMW 4-Series Convertible and a new Audi TT roadster and BMW 2-Series Convertible unveiled ready for a 2015 release, there is no shortage of choice for those looking for a premium brand. Interestingly though BMW's Head of Sales Ian Robertson mentioned that sports-car market had halved since the global recession and that he feared it may never fully recover. Part of this may relate to a weak market in Europe as well as purchasing preferences in emerging economies such as China.
This opinion is also reflected in sales figures. According to PricewaterhouseCoopers around 444,000 convertible cars were sold in 2013, down from a peak of about 827,000 in 2007. This reduction in sales has had made an impact on roof manufacturers, with Valet, the company that took over roof manufacturing from Germany's Karmann after it went into administration in 2010, planning to close their soft-top facility in Osnabrueck.
On the other hand, major brands still recognise that convertible cars within the range make the more mundane models feel more attractive and consider them as an important part of their overall strategy. Despite current negativity, Mazda have bucked the trend and released an all-new MX-5 Miata that looks like might take the market by storm. It looks to be the best version yet of this well-loved roadster and might embarrass some of its competitors. BMW have also collaborated with Toyota to develop a mid-sized sports car – perhaps an i4 Roadster to follow in the footsteps of the remarkably successful i8.
At the upper end of the market demand has never been higher. Rolls-Royce for example, is enjoying their fifth consecutive year of record sales. Luxury brands are falling over themselves to capture this lucrative market which is resulting in high levels of competition. The Jaguar F-Type has driven a hole in a market which has long been dominated by the Porsche 911 Cabriolet and Mercedes-Benz SL Roadster, while the recently released Corvette Stingray should also upset the status quo. The sports coupe market is even more crowded with The Mercedes AMG GT and BMW i8 introduced in 2014 with possible convertible versions to come. New flagship convertibles are on their way from both Rolls-Royce and Bentley and we expect to see several new convertible supercars hitting the marketing the next few months.
New convertible cars expected to be released in 2015
Alfa Romeo / Fiat / Abarth Spider
The new Mazda MX-5 Miata Roadster was developed in collaboration with Fiat Group with the intention of a car based on the same platform being sold with an Italian badge. The Japanese brand have taken every opportunity to make a high-profile launch, but the Italians have been unexpectedly restrained. At first this was thought to be an Alfa Romeo but statements from senior representatives suggest that this might not be the case. We may see the revival of the Fiat Spider badge and potentially a tuned Abarth option. Like the Mazda, this roadster will be lightweight and fun to drive.
Bentley Grand Convertible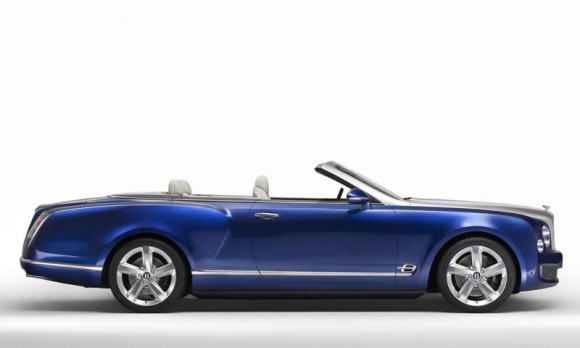 The production of a limited number of high-end Bentley Convertibles based on the Arnage platform seems highly likely in 2015 after a production-ready concept was shown in Los Angeles in 2014. The similarity to its main rival, the Rolls-Royce Drophead Coupe is undeniable, but the Bentley Grand Convertible is unlikely to struggle for sales among the world's most privileged people. Power comes from the classic 6¾-litre twin-turbo V8 but the main focus of the car is outright luxury.
BMW 2-Series Convertible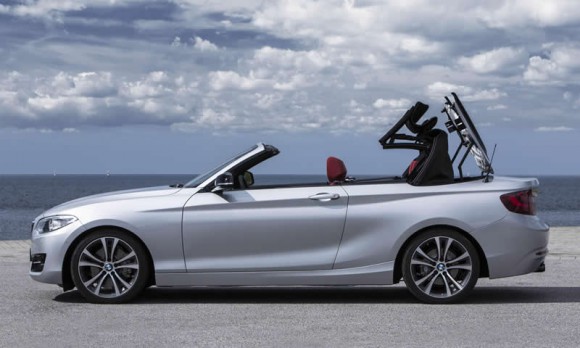 The BMW 2-Series Convertible finally arrives in 2015 ready to take on the Audi A3 Cabriolet which arrived a few months earlier. As BMW perfect their electronic power steering we should expect crisp steering response and well as well balanced handling from this compact four-seat convertible. The styling is updated, but the overall look of this fabric roof convertible is much as before. There is room for 4 adults inside, but the rear seats are better suited to children.
Buick Cascada
Buick management have shown enthusiasm to sell the Vauxhall/Opel Cascada designed by GM's European brands. They have been working hard to get it through the US regulations and sell it in America and it looks set to debut at the Detroit Auto Show. The name Velite had been suggested but the car unveiled in Detroit in January was called the Buick Cascada. With no Chrysler or Toyota Convertibles now in production the Buick would have very little competition among affordable 4 seat convertibles in the US market.
Ford Mustang in Europe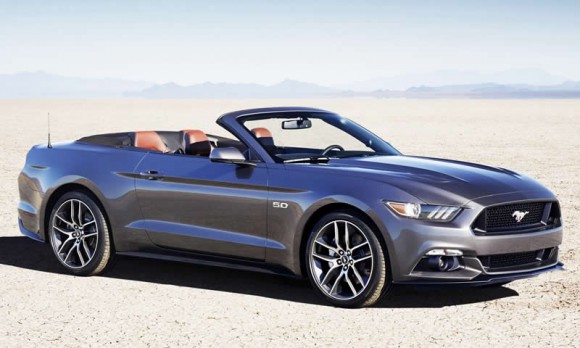 The 6th generation Ford Mustang is already reaffirming its presence in the American pony car market and is now set to take on the European market in 2015. The turbocharged EcoBoost 4 cylinder option seems the most likely to tempt mainstream car buyers while the V6 and V8 should also sell in small numbers. This is the first time the Mustang will factory prepared as a right hand drive car opening up valuable new markets.
Jaguar F-Type Project 7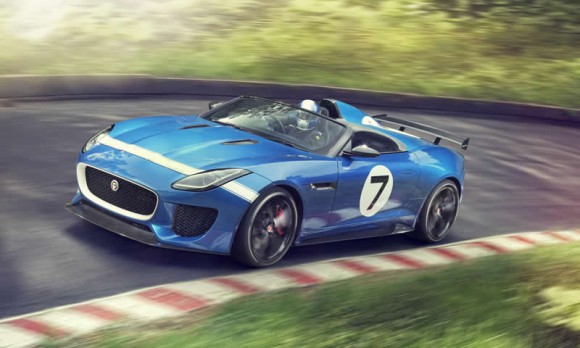 Project 7 was the name of Jaguar's race inspired F-Type concept car that has been turning up at the world's most prestigious motoring events. 2015 will see a limited number of these open top cars make production. The most potent version of Jaguar's supercharged V8 engine will feature alongside carbon ceramic brakes and a full aero package. Distinctive paintwork and a hump in the rear deck behind the driver reflecting period racing cars.
Lamborghini Huracan Roadster
Lamborghini have kept the details of the Roadster version of their mid-engined Huracan super sports car tightly under wraps but we're pretty certain that it will be released this year to add another wave of excitement once the initial flurry of sales have subsided. Likely to be the fastest new convertible car of 2015, the Huracan Roadster is likely to follow Ferrari and McLaren in producing a hardtop-convertible to make it truly versatile. While the video game inspired interior design won't suit traditionalists, the Lamborghini Huracan will always make an impression.
Mazda MX-5 Miata Roadster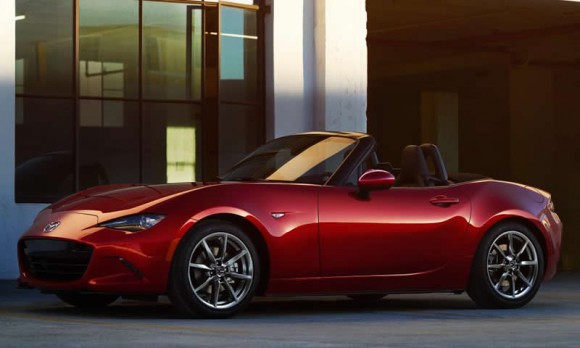 The new Mazda Roadster will arrive in time for the spring. A major update for the most successful convertible sports car of all time. This fourth generation, 2015 convertible is designed to be the most enjoyable to drive yet. The ingredients are kept simple and the weight kept down to ensure a pure experience. The performance figures are unlikely to be excessive but for good reason. The MX-5 is all about driving thrills at legal road speeds. Demand should be high but an Italian bodied and branded version of the car may prove more desirable in some markets.
Mercedes-Benz C-Class Cabriolet
A convertible Mercedes C-Class has been spotted doing road testing several times in the run up to a planned launch at the Frankfurt Motor Show in the Autumn. Expect this fabric roof four seat convertible to be available to buy in the Spring of 2016. The design is expected to be similar to the four-door sedan but with a more sporting rear end.
Mini Convertible
Mini have stated that for the F56 generation of cars the range will be less diverse with sales more concentrated on the key products. That may mean less of the not-so-mini cars and possibility of no Roadster replacement. The Mini Convertible has always been a good seller though and is likely to continue. The latest, third generation Mini is another evolution of the original fun to drive city car. It is a touch bigger again which adds to practicality even if the driving experience is not quite so entertaining.
Range Rover Evoque Convertible
There has been a lot of rumours and discussion regarding this unusual all-wheel-drive convertible but it looks very much like the Convertible Range Rover Evoque will show its face in time for the summer if the photos of disguised test vehicles are anything to go by. The roof will be fabric and power operated, there will be three doors and four or five seats. Styling should keep close to the original 2012 Geneva concept car.
Zenos E10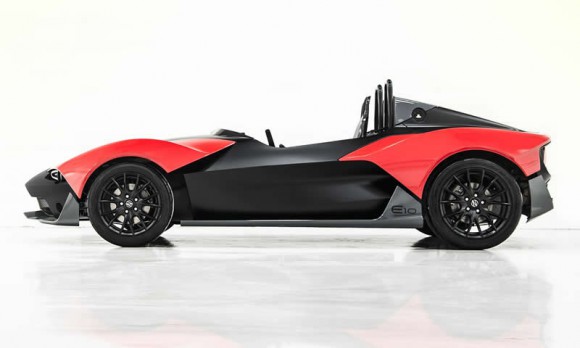 Headed by a team of ex Lotus and Caterham management, Zenos is a new contender in the track-day sports car category. The design of the E10 is kept simple but uses the latest technology for low weight and ultimate handling. The base price is particularly attractive but a tempting list of options may make the average car more costly. The design takes futuristic route of the KTM X-Bow and Caterham AeroSeven rather than that of the more traditional Lotus 7.
Convertible Cars for 2016 and Beyond
BMW i8 Spyder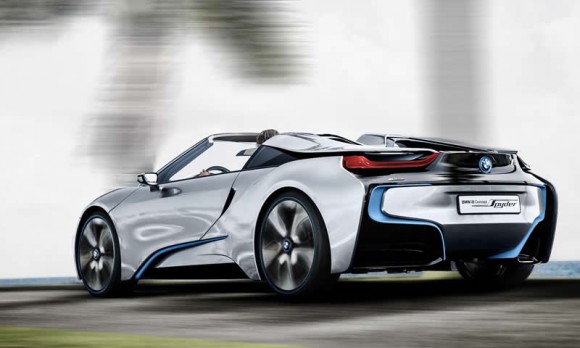 The original BMW i8 concept car was a two seat convertible sypder but by the time it reached production there was a permanent roof fixed in place. This has left us wondering if the Spyder may make an appearance once the coupe sales had peaked. The i8 uses ground-breaking technology to produce a truly 21st century supercar. So far demand for the futuristic hybrid i8 has by far outstripped supply leaving BMW with little reason to market the car further with a droptop alternative. We'd still love to see one though and 2016 might be the year for it.
Maserati Alfieri Roadster
While the next next GranTurismo looks to be a coupe only we can look forward to a more sporting roadster within the next couple of years. Pencilled in for 2017 release, the Maserati Alfieri aims to take on the now crowded sports car market where it will have to compete with the Jaguar F-Type, Mercedes AMG GT and Porsche 911. The exterior design is stunning and if the rest of the package is anywhere near as good Maserati's competitors should be very concerned.
Mercedes S-Class Cabriolet
There have been rumours of a convertible Mercedes S-Class in the works for several years and now the appearance of disguised test vehicles suggest that this car will finally become a reality. The large, two door four seat convertible will challenge rivals from Bentley and Maserati.
Pagani Huayra Roadster
The exclusive Pagani Huayra coupe is coming to the end of its production cycle and is expected to be followed by a Roadster version. It should be the first car to be built in the companies new Modena factory and is likely to get some design changes over the current hardtop Huayra.
Rolls-Royce flagship convertible
Since the Wraith coupe was introduced we had been expecting a convertible version. The most sporting Rolls ever has proven a welcome success with increasing numbers of customers now choosing to sit in the driving seat. The ageing Phantom Drophead Coupe may be phased out with this new arrival.
Sources:
http://www.bloomberg.com/news/2014-11-11/bmw-sees-sports-car-heyday-over-as-super-rich-eyes-wander.html
http://europe.autonews.com/article/20141015/ANE/141019968/roof-suppliers-hit-hard-by-lower-demand-for-convertibles
http://europe.autonews.com/article/20140917/ANE/140919909/premium-automakers-push-into-profitable-niche-segments-in-h1