We've been treated to some exceptional new cars during the last 12 months so it wasn't all that easy to put together a list of our top 5 Convertibles of 2014.
1. Porsche 918 Spyder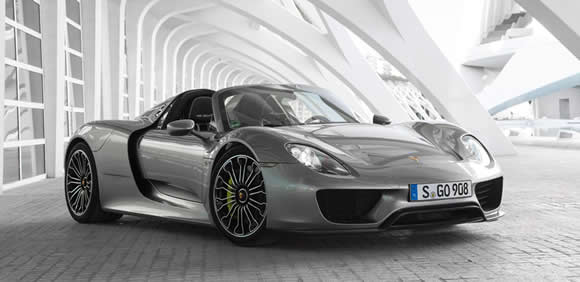 The first car on the list wasn't a difficult choice. In a year of mind blowing hyper-cars the Porsche 918 Spyder was the only convertible. It may have a slightly lower power output but it is arguably the most accomplished of any of them both on and off the track. All 887 horsepower is finely controlled and weight is minimised throughout the car to provide handling precision.
It's not just all about performance though. The 918 is also a ground-breaking car from a technical standpoint. The power comes from a combination of a conventional mid-mounted V8 engine and a bank of lithium ion batteries low in the chassis with two electric motors. Unlike the electrically assisted track focussed LaFerrari and McLaren P1 the Porsche is a proper hybrid that is luxuriously appointed. You could almost imagine using for your daily commute! It can run with performance levels of a more mundane performance car on electric power alone but when the V8 kicks in the extra boost is breath taking.
While few of us will ever get to own or drive one of the limited edition of nine hundred and eighteen cars, we can all appreciate both how stunning the Porsche 918 Spider is to look at and listen to.
2. Ford Mustang Convertible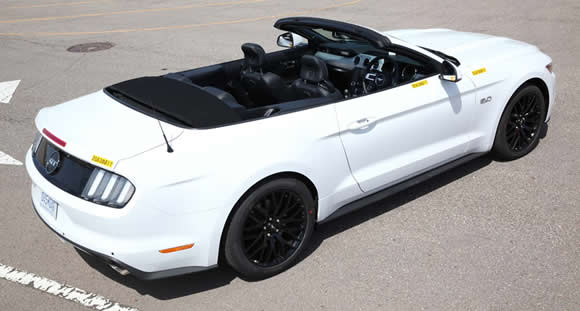 The all-new 2015 Ford Mustang Convertible makes the list for several reasons. It is a car with a 50 year history but the handsome new model is far more than a subtle evolution of the brand. The suspension is much more refined, finally being fully independent at the rear. There is also a turbocharged four-cylinder engine in the range for the first time since the 1980s. It is powerful, refined and economical making it a great choice for many owners. There are also more tuneful V6 and V8 options for those who require them. Finally, the Mustang will also be officially exported to Europe and other destinations around the world and there will even be a right-hand-drive version built.
It may be a far more attainable car than the Porsche 918 but the technology used is less revolutionary which held it back from taking the top spot in this list.
3. Audi A3 Cabriolet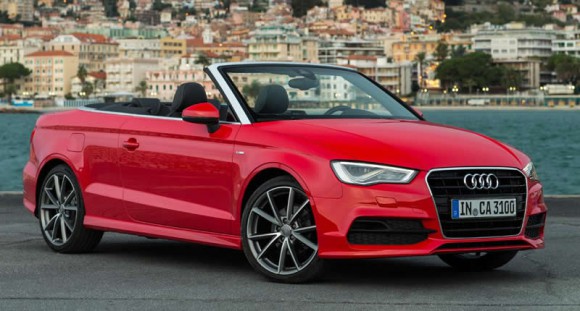 Unlike most of the cars here the new Audi A3 Cabriolet isn't a radical step forward but it does improve considerably on the previous model. The reason we liked it so much was that it simply did its job exceptionally well. It is desirable, practical and beautifully well made. The engines are as powerful as they are efficient and if you want serious performance there is also the 300 horsepower S3 Cabriolet. The interior design feels so well thought out, with the luxurious feel of proper premium car. The new design is better looking and more spacious than before while the handling is more responsive but also more refined on long journeys.
4. Ferrari California Turbo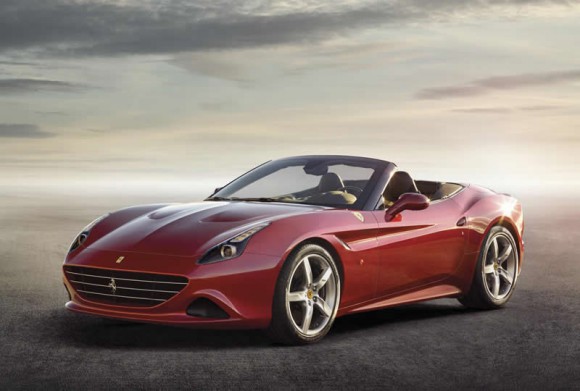 The Ferrari California is a great entry-level supercar. It may appear less focussed on speed than the Italian brand's other cars but it is still exceptionally quick and very rewarding to drive. It also has a great folding hardtop roof that makes this car versatile to use for many different occasions. The Ferrari California T is a complete reworking of an already accomplished car. Twin-scroll turbochargers make this stallion more powerful and efficient. The restyled bodywork improves the handling as well as being prettier and visually better balanced.
5. Audi TT Roadster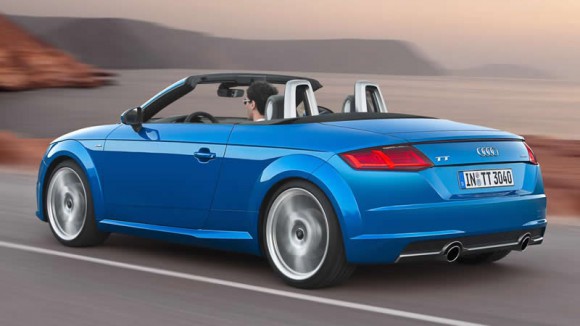 The second generation Audi TT was a big step forward in handling and performance but the styling seemed a little watered-down compared with the revolutionary first generation car. The new model is more aggressively styled with a modern, baby R8 feel and the tech underneath makes another jump forward. The interior as you might expect from Audi is stunning with beautiful details and an amazing high resolution LCD display rather than a conventional instrument panel. It is a very desirable car but sadly you won't find this new model on the roads until March of 2015.