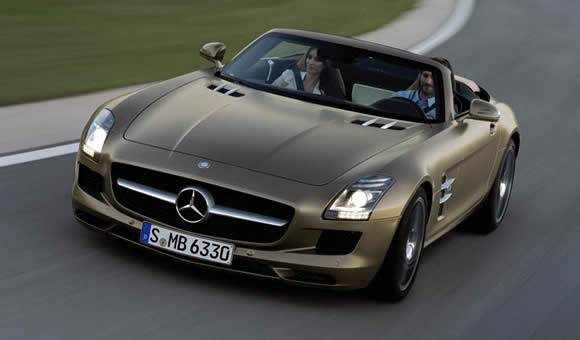 The Mercedes SLS AMG was always intended to be a roadster but at last year's launch it was the Coupe that came first with its party-trick gull-wing doors. Now, several months later the Roadster has been officially unveiled.
The drop-top is unquestionably the prettier of the two cars; its proportions now look right. It is still a big car but it looks lighter and more athletic. The skinny carbon-fibre chassis is tough enough maintain rigidity with only a small 88 lb increase in weight and the fabric roof takes up minimal space when folded. It's a soft-top roof that can be raised or dropped in just 11 seconds at speeds up to 31 mph and comes in a choice of black red or beige. With the roof down you will hear the 6.3 litre dry sump V8 in all its glory. The highly tuned engine sits just behind the front wheels and develops a peak output of 563 hp and 479 pound-feet of torque.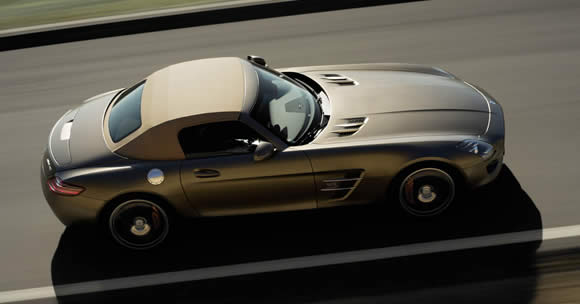 Like the coupe it tops out at an 'electronically limited' speed of 197mph with the roof up or down while surprisingly the acceleration time from 0-60 mph is a tenth of a second faster despite the weight increase at just 3.7 seconds.
The Mercedes SLS AMG Roadster comes to the market before several key competitors such as the Ferrari 458 Italia and McLaren MP4-12C, it will be officially unveiled at the Frankfurt Motor Show in September.