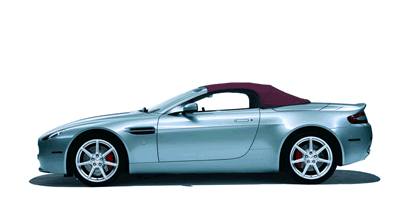 One of the most exciting and stylish new cars to become available in 2007 is the new Aston Martin Roadster. Based on the fantastic V8 Vantage Coupe, the Roadster adds even more exclusivity.
It was unveiled at at the 2006 Los Angeles Auto Show where Aston Martin Chairman and CEO, Dr Ulrich Bez said that "The Vantage Roadster adds to the unbeatable thrill of open air motoring and by combining engineering excellence, technological innovation and physical perfection, will ensure every journey is one to remember."
The styling reflects astons of old but brings the marque comfortably into the 21st centaury. As you would expect, materials are of the finest order and the hand trimmed interior is a beautiful place to be.
At the touch of a button the three-layer fabric roof automatically folds away in 18 seconds. It is stored neatly under a metal tonneau cover which features unique leather fearings, referred to by Aston's Marketing department as 'speed humps'.
The Roadster was developed along side the coupe and Aston have made great efforts to keep the weight increases of the additional chassis stiffening to a minimum. Sophisticated alloys and composite materials are used in the body to cut down the weight and increase rigidity. The end result is a car whose performance matches its hard roofed brother.
The german built 4.3 litre V8 engine can power the Roadster to 60mph in 4.9 seconds and then on to a potential maximum speed of 175mph (280km/h).
Two transmission alternatives are available: a six-speed Graziano conventional stick-shift manual gearbox or Aston Martin's new Sportshift automated manual transmission.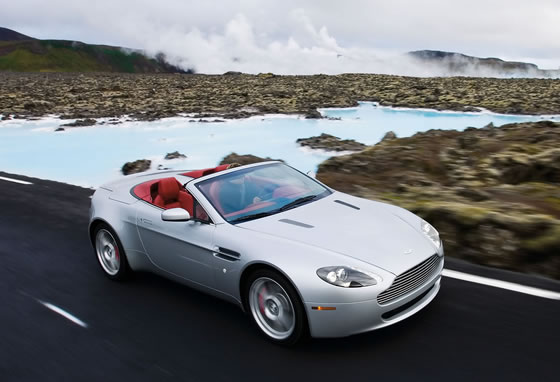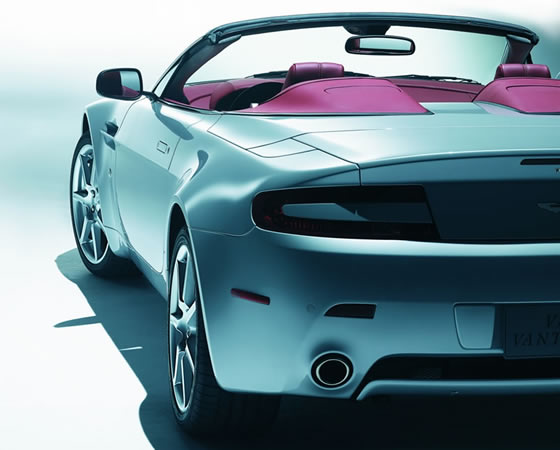 The first deliveries of the V8 Vantage Roadster are expected in time for the summer of 2007.