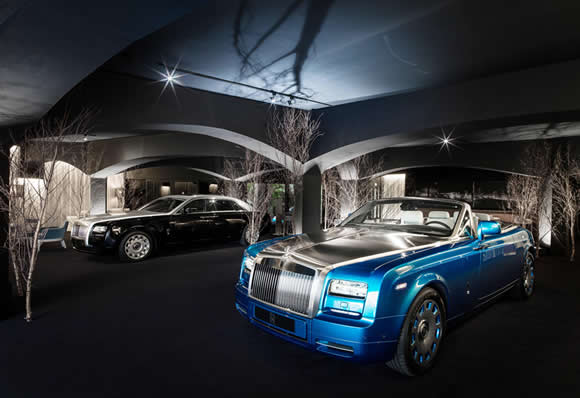 Rolls-Royce are following up last year's pop-up Summer Studio showroom in the south of France with one in another location popular with high net-worth individuals.
The Rolls-Royce Summer Studio will be set up during the summer months to showcase the prestige brand's range including the convertible Phantom Drophead Coupé 'Waterspeed' Collection car. The special edition is one of only 35 cars and features beautiful details that reflect Sir Malcolm Campbell's Bluebird water speed record boats and cars of the early 20th century.
Situated on the Promenade du Port in Porto Cervo and picturesque town on the north coast of Sardinia, the Summer Studio is perfectly placed to attract wealthy patrons as they depart from their yachts in the marina. The informal setting seems to work well as it captures these often busy characters while they have a little time on their hands.

Rolls-Royce have created a venue that is part showroom, part luxury club to provide a location that their potential customers will enjoy spending time. It appears to fit in well in a resort with some of the most exclusive hotels in the world and where Harrods launched their first Italian retail space. The long established British car brand will be hoping to repeat the success of their 2013 Studio in Cannes on the Cote d'Azur.