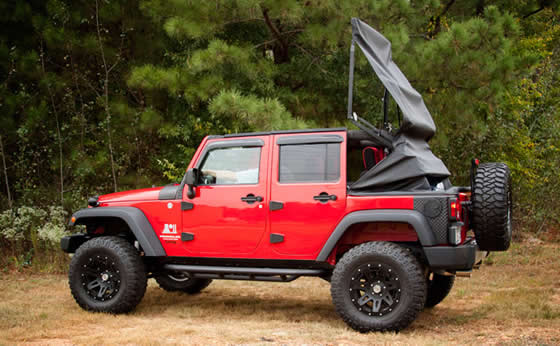 The Jeep Wrangler has been with us for decades and it has always had a fiddly manual roof. Finally there is a solution. Omix-Ada Inc. have launched their Rugged Ridge brand of after-market power roof for the Jeep Wrangler Unlimited. The kit comes with a new vinyl roof and steel frame along with all the hydraulics and electrics. It even includes a zip-out, removable, tinted rear window.
No it won't go down well with off-road purists but for the majority of Jeep drivers who mostly use their car to drive to California beaches or go to shopping it should be very well received.
For now it will be only available for the four door Jeep Wrangler Unlimited but a package for the two door Jeep Wrangler is also being developed.