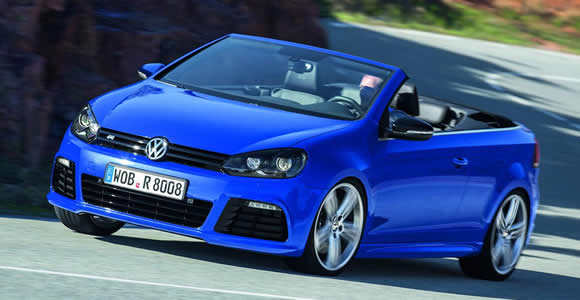 When we drove the Volkswagen Golf R Cabriolet last week (full review coming soon) even the press people seemed frustrated at the price they were having to charge for it. While a thoroughly enjoyable car to drive with its characterful DSG gearbox setup and burbling exhausts, the price tag difference between the R and GTI just seemed too much.
The good news is that the UK VW team have managed to get approval for a price reduction and have knocked a full £5,600 of the original £38,770 taking it down to a much more reasonable £33,170 GBP. This puts it just under £4000 over the price of the less powerful Golf GTI Cabriolet. VW are hoping this will increase the double figure sales projection to around 160 cars. We hope they're right as it is a car that deserves to be driven.
While still in a generous mood Volkswagen have also promised similar price cuts across the other European markets and will refund the difference to all six UK customers who had already ordered the Golf R Cabriolet.