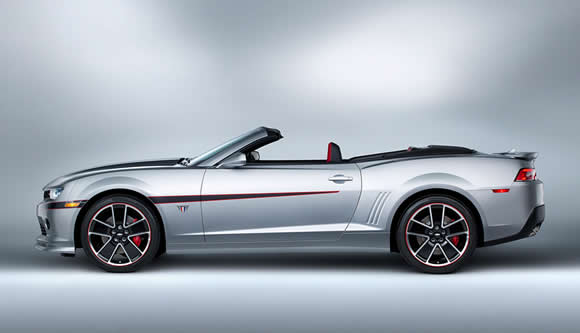 Chevy's fifth generation Camaro has been a storming success with over 400,000 cars sold. As this model draws to a close and with a new more compact and efficient replacement under development, the special Chevrolet Camaro Commemorative Edition is being released to celebrate 2015 as the car's final year.
Now close to being America's best-selling performance car for five consecutive years, the Camero has had a good run and this special edition may be the last chance to buy this pony car before the concept becomes a little more watered down to fit in with modern lifestyles and emissions regulations.
The Commemorative Edition specification is available on the V6 2LT and more powerful V8 2SS, coupes and convertibles, and can be combined with the RS package. Included are unique red trimmed 20-inch wheels; body stripes; a body-color front splitter; ZL1 rear spoiler; and Commemorative Edition badging. The upgrades are clearly more aesthetic rather than performance upgrades and while prices have yet tobe released the details make up for an attractive car.
The bodywork comes in several different colour schemes but each comes with the slick Adrenaline Red and black leather interior with contrasting stitching. It is the last in a long line of Camaro special editions some of which were related to movie appearances such as the early Transformers Edition.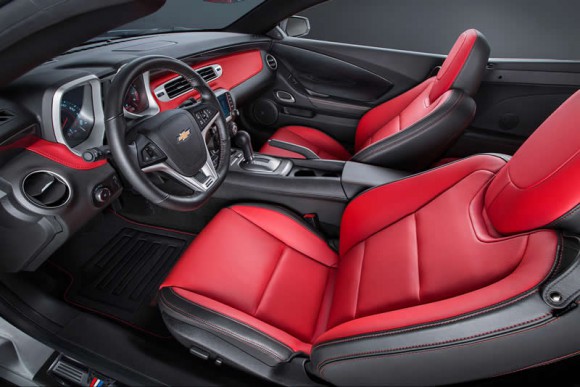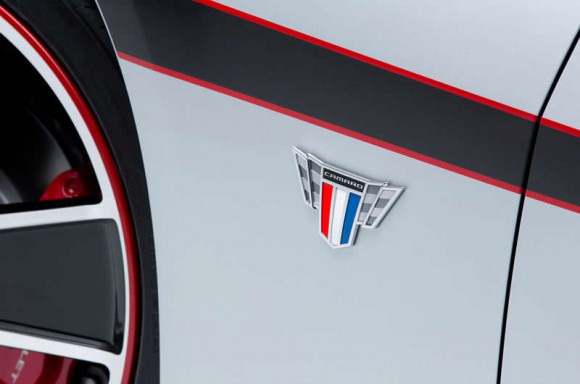 The new Chevrolet Camaro Commemorative Edition will have its first public outing at this month's SEMA Show in Las Vegas.