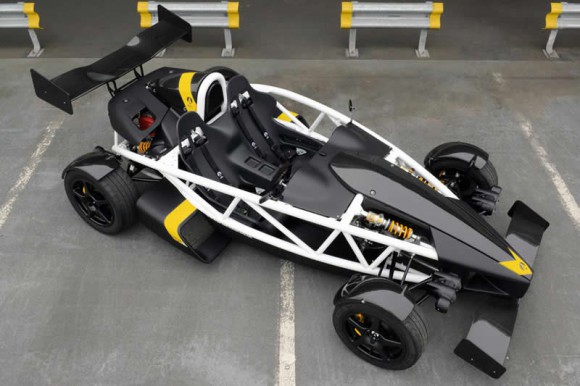 A new version of the infamous British track-focused roadster has been revealed. The Ariel Atom 3.5R features updated suspension, gearbox and styling. The refinements keep the Atom at the pole position of hardcore track day ready sports cars.
The Ariel Atom 3.5R will continue to use the high revving 2.0-litre iVTEC engine from the current Honda Civic Type R along with an uprated supercharger to produce up to 350bhp and 330Nm of torque. A new Sadev six-speed sequential race gearbox will be used to provide faster clutch less gear changes. The pneumatically operated transmission is triggered by steering wheel mounted paddles and is capable of immediate multiple up and down shifts.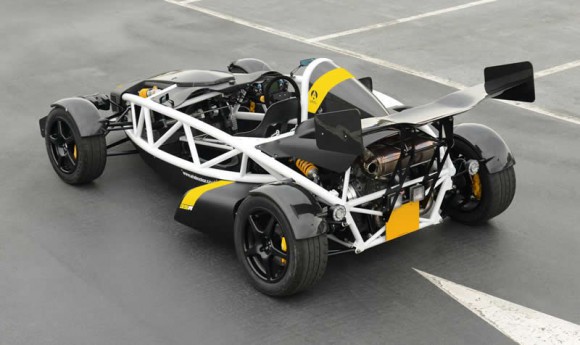 Further performance gains result from an increased boost pressure from the supercharger from 7.5psi to 11psi. As a result power goes up from 310hp to 350hp and torque from 229lb ft to 243lb ft. The minimalist design keeps the weight down to just 550kg and as a result the acceleration goes from an already neck straining 3.5 seconds for 0-60mph to just 2.7 seconds. To continue on to 100mph takes a further 3.3 seconds.
Updates to the minimal bodywork bring the Ariel Atom 3.5R to closer resemble the V8 edition of the car including fixed aerofoils and optional side pods housing charge and oil coolers for sustained track use. The featherweight Atom also has had the suspension further tuned with Ohlins dampers now fitted as standard.
Cars are built in Surry, England to a wide range of owners bespoke specifications but the basic model without options comes priced at GBP £54,000 plus VAT.