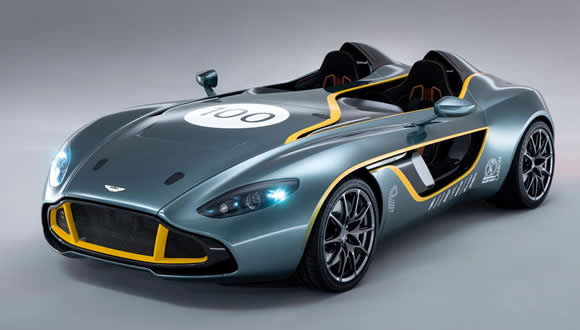 In celebration of Aston Martin's centenary year, they have launched the exotic looking CC100 Speedster Concept. The stripped-down convertible track car was designed to reflect the brand's 1950's Nürburgring and Le Mans winning DBR1 racers. The car was unveiled at the Nordschleife race track in Germany and driven around the infamous circuit along side a DBR1 driven by Stirling Moss – the very man and car that won the 1959 1000km Nürburgring race.
There is a clear family resemblance between the two cars despite the difference in years. The CC100 Speedster features a carbon fibre body with a long nose and the engine mounted in the centre of the car, just in front of the driver. Powered by the latest generation AM11 naturally aspirated V12 petrol engine, also seen in the Latest Vanquish Coupe, mated to a six-speed hydraulically actuated automated sequential manual transmission, the CC100 promises a four second 0-62 mph time and 180 mph top speed.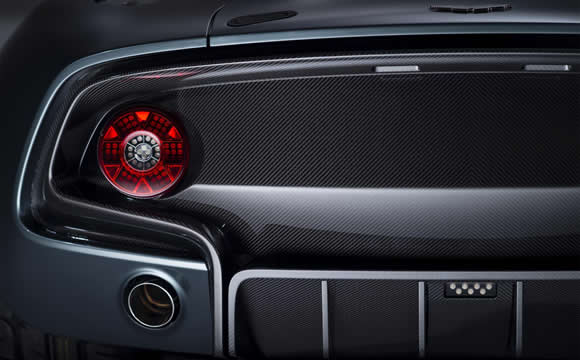 Produced in less than 6 months the concept is the work of Design Director Marek Reichman alongside the brand's Chief Exterior Designer Miles Nurnberger and produced under the leadership of Special Projects and Motorsport Director David King with key supplier Multimatic Inc, at Aston Martin's global headquarters in Gaydon.
Aston Martin is a company that has seen huge success in recent years moving from a company that hand built a small number of specialist cars to being a global sports car brand. CEO Dr Bez stated "The future of Aston Martin is, very clearly, more exciting now than perhaps at any time in its history and I'm looking forward to seeing the excitement and anticipation that CC100 creates among Aston Martin owners and enthusiasts worldwide." Perhaps hinting that there is the possibility of a limited production run of the track focused car.