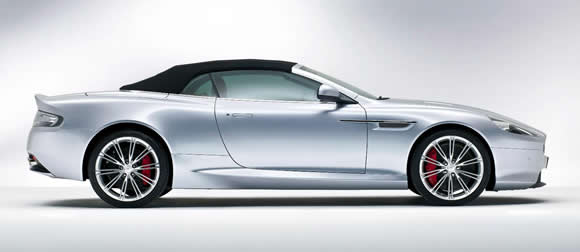 Only eighteen months after its release the Aston Martin Virage has been dropped from the luxury sports car maker's range and replaced with an updated DB9 wearing very similar bodywork.
While the Aston Martin Virage we saw released a few months ago wasn't keenly embraced by the press nobody could argue that it wasn't a handsome update of the DB platform. And while that didn't translate into sales (with only 1000 Virages made) the looks will live on in the new DB9 in both coupe and Volante convertible forms.
The styling of the new DB9 Volante is hard to fault and the attention to detail shows the level of care that Aston Martin put into their cars. The interior too is upgraded with a splash of extra luxury with a refreshed design including glass switchgear while automatic headlights and wipers become standard equipment.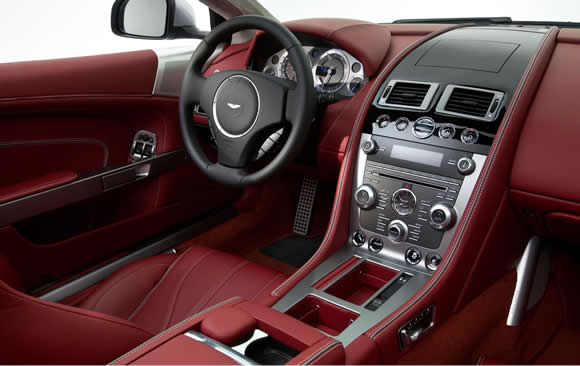 Power for the new DB9 Volante comes from a new generation AM11 V12 engine providing improvements in both torque and peak power output. The brakes are also uprated to include Brembo Carbon Ceramic Matrix discs and pads as standard.
The Virage was aimed to fit in between the more comfortable grand touring DB9 and hardened performance of the DBS but was criticised with being too firm to drive comfortably every day. The same criticism is unlikely to be given to the DB9 which features a next generation Adaptive Damping System with Normal, Sport and Track modes with the electronically controlled dampers automatically adjusting to provide the optimum settings to suit driver input, speed and the road surface quality.
While this thoroughly updated DB9 seems set to carry on for a few more years, rumours suggest that the DB prefix is to be dropped in the future to be replaced by full model names with the DBS already replaced by the new Vanquish super-GT.
The new Aston Martin DB9 13MY is available to order immediately through Aston Martin dealers worldwide with the first cars being available in Europe in October. The price starts at £131,995 (GBP); €174,994 (Euro); $185,400 (USD).