When the GranTurismo MC Stradale was unveiled there were fears that it would be another track-bred car that was harsh and difficult to manage on normal roads but it turned out to be a very pleasant surprise. The normal adaptive damping was thrown out for a more traditional passive system and the chassis was lightened and tightened turning it into a car that was not only considerably faster but also much more rewarding to drive.
This week sees the international debut of the Maserati GranCabrio MC – basically a convertible MC Stradale. It has the same more aggressive looks but unlike the coupe there is an additional boot spoiler. Nothing too flashy but it is clearly set apart from the 'standard' Maserati GranCabrio.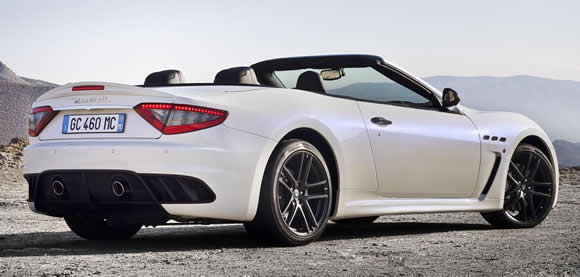 Full specifications have yet to be released but we'd expect weight savings and 450hp from the V8 being fed through a paddle shift gearbox. 0-60 mph should be achievable within 5 seconds on the way to a top speed somewhere above 180 mph. Not up there with the supercar convertibles from other Italian marques but unlike the GranTurismo MC Stradale the GranCabrio MC gets back seats and a more comfort focussed interior which suits the car well.