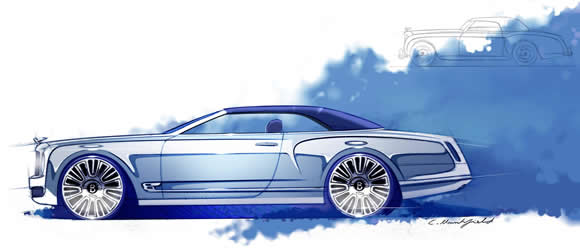 The Bentley Azure was for many years the ultimate luxury convertible. Sat at the top of the Bentley range it was big, opulent and expensive. Since 2011 when the Bentley Azure T finished its production run the mid-range Bentley Continental GTC was left to hold the convertible flag. Things may be due to change soon however as Bentley are working on an Azure successor to compete with the equally stunning Rolls-Royce Phantom Drophead Coupe at the pinnacle of automotive extravagance.
The pre-production Mulsanne Vision Concept was shown to selected guests at the Pebble Beach weekend to get potential customer reactions. Photography was not allowed however these sketches were released for public viewing.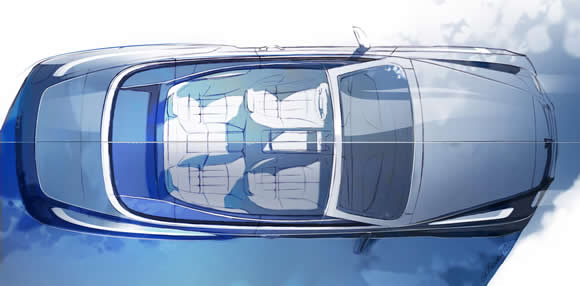 The majestic four seat convertible concept is everything you might expect from the brand – elegance, a hint of sporting pedigree and high levels of luxury. The Mulsane platform has been shortened to suit the two door styling and combines traditional luxury elements of wood, leather and stainless steel with the latest technology and sleek styling.
The quality of detail in the show car including a working folding fabric roof suggest that the car is close to production and we may even see the Mulsanne Convertible unveiled at a motor show within the next 6 months for sale in the summer of 2013.