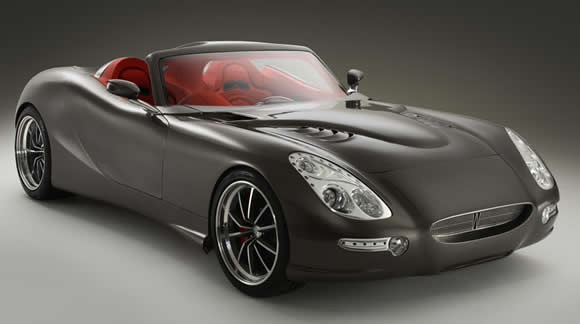 The story of the Trident Iceni is one of highs and lows (mostly lows) over the last decade and yet it is soon to be displayed as a production car at one of the worlds most prestigious auto shows.
Trident had built small numbers of rather handsome sports cars in Britain since the 1960s but the company had been wound up and was revived to build a new car in 1999. The Iceni concept car was first seen at the Birmingham International Motor Show where it attracted the admiration of the crowd for both its styling and its innovative T-bar stainless steel chassis. The car was developed to use the 245bhp 3.2 litre V6 from GM and with orders increasing aimed to go into production in 2002. Things didn't go to plan however and for a number of reasons the car never made it to production.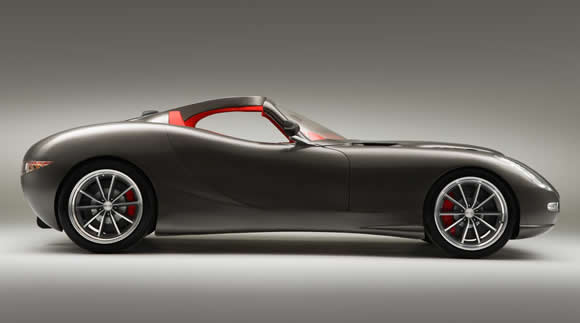 Back to 2012 and Trident is once again revived. The latest Trident Iceni may have similar styling to the original concept but a whole new car is promised. What's more is that it will be powered my a highly efficient yet powerful 6.6 litre diesel engine with an innovative transmission. The new car will be displayed at Salon Privé 2012 in London from 5th to 7th September.
The Trident Iceni Grand Tourer aims to break new ground for performance vehicles. Not only will it offer 200mph performance but it also promises that at a constant 70mph the engine will tick over at just 980rpm, producing 700lbs ft of torque and capable of 68.9mpg. At this rate it would keep going for over 2000 miles on one full tank of fuel. It will be capable of running on mineral diesel, bio diesel, palm oil or even linseed oil and yet is able to delivering 430bhp and a staggering 950lbs ft of torque at under 3250rpm.
All sounds mighty impressive for a hand built car that is on sale from just £75,000 GBP.