Honda Convertible Cars: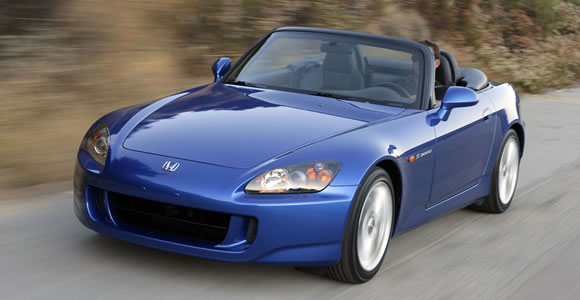 The history of Honda convertibles dates right back to their very first production car the tiny S500 sports car of 1963. The Honda S500 Roadster had a high-revving straight 4 cylinder 531cc engine and the cars's innovative design owed much to the companies motorcycle heritage. The styling however had a more european look and the design which was soon evolved into S600 and S800 proved a success for the growing Japanese company.
In more recent years Honda returned to the idea of a small, high-revving roadster with the S2000 as a celebration of their 50th anniversary. This convertible car proved popular around the world as a higher performance alternative to Mazda's MX-5 Miata. The Honda S2000 had a 10 year production life and is still considered an innovative car today. The majority of sales were in the US however this convertible car sold well in Europe, Japan and Australia.
Select a Honda convertible:
This week were both the Tokyo and Los Angeles Motor/Auto Shows. While LA saw the latest BMW 4-Series Convertible in the flesh for the first time as well as the latest Porsche 911 Cabriolet (which as you might expect would take a serious enthusiast to tell apart from the 2013 model), the really interesting sights were in Japan.

While there have been concepts floating around for small Japanese roadsters it has never looked more likely that we are about to see a return of the kei sports car. Both and look likely to show small roadster concepts at the Tokyo Motor Show in November.

The Tokyo Motor Show always throws up a few surprises and one of these for 2013 is that the discontinued S2000 Roadster will be on the Honda stand. The car branded as the Honda S2000 Modulo Climax is fitted with a range of new aftermarket modifications from the company's Modulo sub-brand.