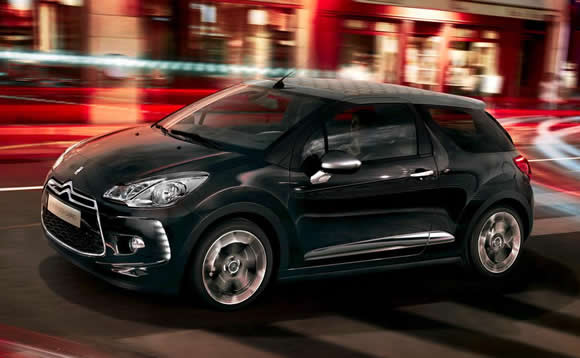 The Citroen DS3 Cabriolet will be the first convertible car in the French brand's range since the Citroen C3 Pluriel was discontinued in 2010. Unlike the utilitarian C3 the DS3 is an ultra-modern small car which clearly aims to out-class the market leading Mini Convertible.
The fabric convertible roof folds back leaving the door frames in place much like the Fiat 500C and while this may not have the top-down look of some other cars it does leave the chassis more rigid with only a minor weight increase and helps to reduce any concerns about safety or security. It can also be opened or closed while driving even at cruising speeds up to 75 mph.
With the roof closed the DS3 Cabrio looks much like the hardtop hatchback but the power roof rolls back automatically along with the glass rear window to make this one of the worlds few 5 seat convertible cars. Citroen use an aerodynamic deflector net which springs up above the windshield to provide optimum acoustic comfort by deflecting air currents and preventing air buffeting. The roof will take 16 seconds to close again and provides soundproofing that they claim to be comparable to a hatchback.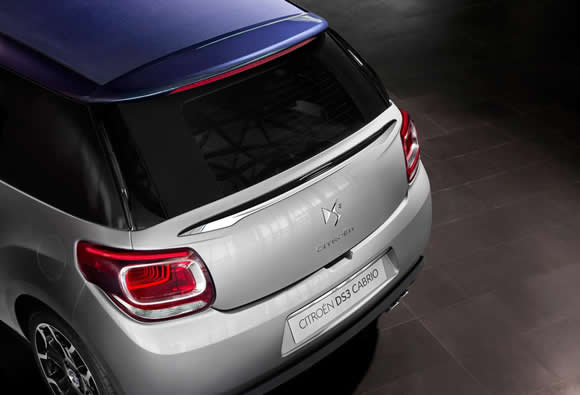 The roof will be available in three styles – black, Infinite blue and DS Monogramme, the latter having the DS logo within the fabric in subtly contrasting grey tones.
Engine specifications are yet to be released but we'd expect to see the same 1.4 and 1.6 litre petrol engines as the hatchback with a possible diesel option in the future.
The Citroen DS3 Cabriolet will be officially unveiled at the 2012 Paris Motor Show and be available within Europe from 2013.