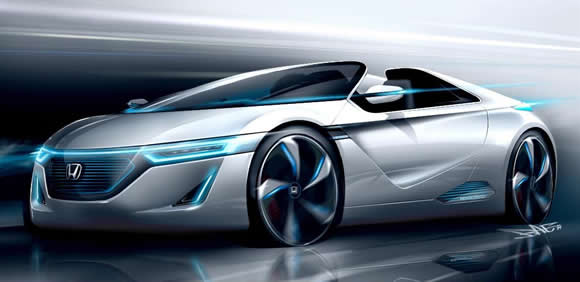 Honda is set to unveil an electric convertible sports car concept at the Tokyo Motor Show in December. The design is not a fanciful dream of a car but looks like something that could be headed for production.
Since production of the fantastic Honda S2000 Roadster ended in 2009 the brand have had no convertible cars within their range and nothing more sporty than the CR-Z hybrid. This new concept could be a sign of the much awaited Honda S2000 replacement but with a much more futuristic power source. All we know so far is that it will be "fun to drive while achieving excellent environmental performance".
Roll on December 3rd and the Tokyo Motor Show at Tokyo Big Sight.