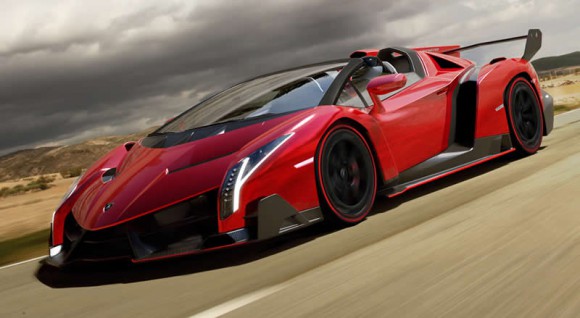 By the time the hardtop Lamborghini Veneno was unveiled at the Geneva Motor Show in March the three cars planned for production had already sold. Demand among the super-rich was obviously strong however as now the Italian super car maker has announced their intention to build 9 convertible versions.
The styling takes Lamborghini extravagance to new levels as does the use of track derived technology. Carbon fibre is everywhere, both painted and in its raw form. The huge rear wing is almost dwarfed by an even larger diffuser. The all-wheel drive composite chassis uses racing style pushrod suspension while the dramatic body styling cuts drag to a minimum while providing stability through fast corners. There is even a a carbon-fibre ring around each wheel rim which channels air to deliver additional cooling air to the carbon-ceramic brake discs.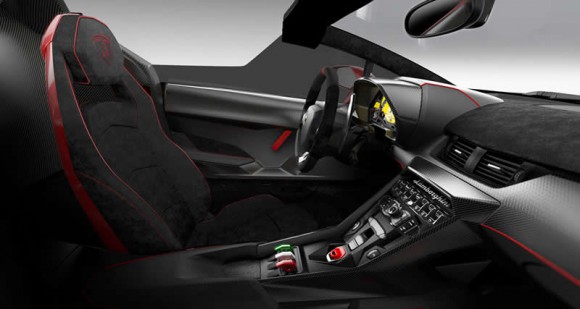 The roof? Well there isn't one. Making this an occasional use roadster driven by practicality as much as the stress of using something so rare and valuable. Should you be brave (as well as wealthy) enough however the 6.5-litre V12 engine is powerful enough to propel it to 60 mph in just 2.9 seconds and then continue on to a top speed of 220 mph. It should sound fantastic in the process as that power plant and the seven-speed ISR gearbox are tuned 750 hp versions of those used in the Aventador.
The bottom line? If you want to get your hands on the limited edition Lamborghini Veneno Roadster your pockets better be deep. The price is €3 million (around $4.5 million USD), the equivalent of about 20 Gallardos.