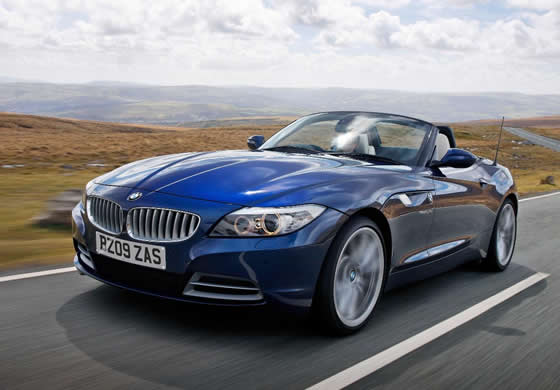 BMW have never been completely content with their place in the roadster market. In modern times it all started with the Z3, a modern sports car with retro styling a reasonably affordable price tag and a fun drive, particularly with the larger engines.
The launch of the BMW Z3 was problematic, however. It was released onto the market with only the 1.9 four cylinder engine to defend itself which although giving it a competitive price tag, labeled it as rather tame. It wasn't a bad car at all but the motoring press expected great things from a BMW sports car. Later on, it got a selection of great engines including a wild M-powered version which remains one of the best drives at any price.
The Z4 didn't repeat these mistakes and entered at a higher price point with a more serious offering. It replaced the Z3 with more capable handling and launched with a beefy 3-litre version while even the entry-level 2-litre unit offered strong performance. Steering was sharp and the car was as well balanced and good to drive as its styling promised. That styling didn't suit everyone but it was certainly purposeful and did much to raise the BMW's status as a serious alternative to the Porsche Boxster and Honda S2000. It came with one of the fastest folding roofs around, disappearing in just 10 seconds. As a sports car, it pressed all the right buttons.
2009 sees an all new Z4 moves on again. This time, it is a little more expensive again and is a considerably more sophisticated car. Gone are the soft top and basic equipment levels and in comes a car with a more genteel attitude. It couldn't really be called 'softened' as it is quicker and more capable than ever, it has however become more refined and purists may feel that it has lost that raw sportscar feel. For most of us though it has become a more comfortable and useable car.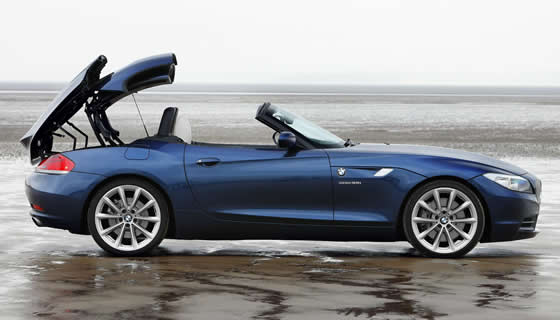 At launch, there are only six-cylinder engine options for the Z4. This makes entry level prices considerably higher than the previous model. All round the 'upgraded' feel continues, it's a bigger car and it is clear that BMW is moving the roadster up a notch once again. This time, it is most likely to make room for a smaller, lower budget car in the range – the rumored 1 Series Roadster.
The range is topped with the sDrive35i a 3-litre twin-turbo power unit capable of 0-60 mph in 5.2 seconds and 30 mpg. There's no news of an M powered car but with those figures, it is hard to see a need for one. There is also a normally aspirated 3 litre sDrive30i and a 2.5 litre sDrive23i for those with a lower budget.
Inside the interior has made a big step forward with a very premium feel and clean, elegant lines. As usual, for BMW the extras list is extensive and there are one or two features that you might expect as standard not included.
The biggest difference of all of course is the roof. BMW have shunned the traditional light-weight fabric hood for the more practical retractable hardtop. They've pulled it off with style and the car doesn't have the awkward rear haunches of many of its contemporaries. As with other hardtop convertibles (except for the MX5) there is some loss in luggage space when the roof is folded but it isn't as bad as you might expect. The new roof has also allowed BMW to focus on making one car rather than having both roadster and coupe versions.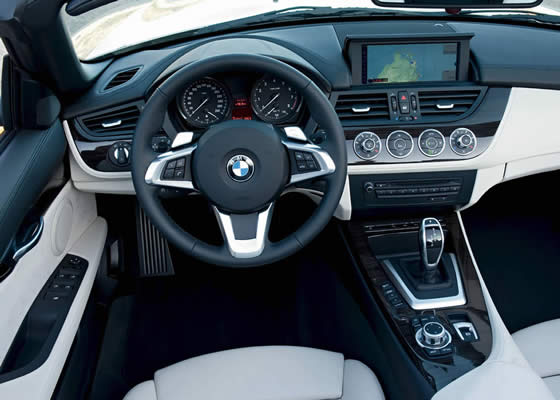 Certainly with its new-found refinement, the Z4 is likely to cut into the luxury roadster segment that had previously been dominated by the Mercedes-Benz SLK and SL.
So the BMW roadster has grown up and while it's sad to loose that youthful exuberance the overall benefits out way the loss.
Specification and wallpaper images of the BMW Z4 can be found in our Buyers' Guide.