Volkswagen Group have displayed not one but three convertible concept cars at the annual GTI-Treffen Festival on the shores of Lake Wörthersee in Austria.
Two are based on the up-coming VW Golf Cabriolet which goes into production this summer while the third comes from Skoda – a convertible Fabia RS 2000.

The Golf GTi cabrio and Golf R Cabrio share many features but the R tops the GTi's 207 hp turbocharged engine with a 265hp version. The GTi on the other hand gets the more aggressive body-kit with extended arches tightly hugging the 19 inch alloy wheels.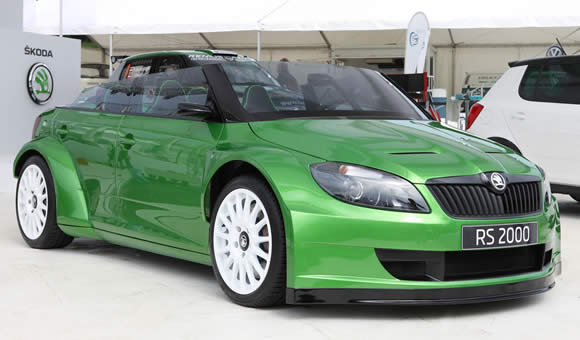 The Skoda Fabia RS 2000 is quite a different beast. It may share the same chassis and engine as the Golf but this one has four doors, a wide-body kit with flared wheel arches over white powder-coated alloys. The convertible Fabia is a cross between a four seat convertible and a race-bred rally car. Inside are four individual bucket seats with full racing harnesses.
The GTi Festival always gets some wild concepts and although we wouldn't hold our breaths waiting to see these cars on the road, we would certainly expect to see a sporty version of the Golf Cabrio in the not too distant future.