» Buyers Guide » Caterham Convertibles
Caterham Convertible Cars: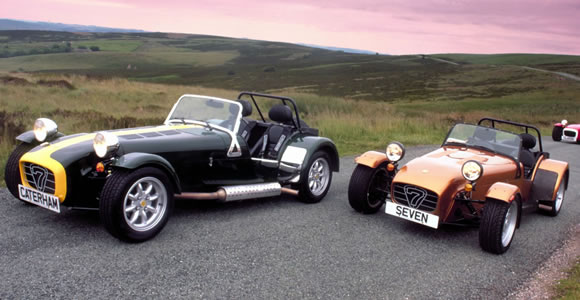 Select a Caterham convertible:
The Caterham Seven Kamui Kobayashi edition has been created in partnership with the company's F1 Team driver. It reflects both his Formula One car and his taste for stripped-back driver's cars.

While today's roadsters may be more powerful than ever, as cars continue to become further sophisticated the basic driving experience becomes ever diluted. Caterham comes to the rescue with a new base model Seven. The Caterham Seven 160 is free of all the 'drive-by-wire' technology of modern cars, in-fact there is very little of anything.

Caterham launched their new concept car today at the Singapore Grand Prix and have given an insight into their roadmap for the future. The new Caterham AeroSeven Concept is a thoroughly modern take on the kind of sports cars Caterham have made for the last 40 years. While it may look like an all-new car […]
Caterham Convertible Buyer's Guide
The Convertible Car Magazine Buyer's Guide is a reference to the production convertibles currently available. Here we look at the range of Caterham convertibles produced in recent years.