The Caterham Seven Kamui Kobayashi edition has been created in partnership with the company's F1 Team driver. It reflects both his Formula One car and his taste for stripped-back driver's cars. Japanese driver Kobayashi is well known in the F1 world for his entertaining aggressive driving style and has many fans in his home country as well as around the world. The Caterham Seven built in his name will be limited to just ten cars which will be sold to the driver's home market.
Far from a badged-up standard car the Kamui Kobayashi special edition has many unique features that reflect his uncompromising nature. The cars have a single seat body style with a fixed aluminium body panel covering the normal passenger seat area while the driver is protected by a single-sided rollover hoop. The mechanical specification is taken from the 125bhp Caterham Seven 250 R with a 1.6 Ford Sigma engine, capable of 0-62mph in 5.9 seconds and a top speed of 122 mph. It also benefits from the normally optional six-speed manual transmission with a limited slip differential.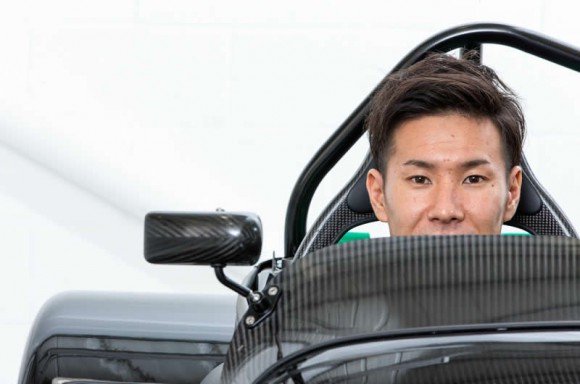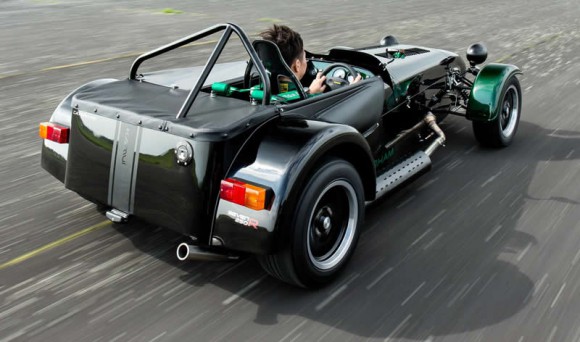 Visually the exterior is painted in high-gloss black with three central matt black stripes. The front and rear wings are finished in new Caterham green lacquered carbon fibre. The look is complete with new 13-inch diamond cut black wheels and chrome rear-exit exhaust system.
Inside a a carbon fibre dashboard again features the distinctive green lacquer each to be personally signed by Kamui. The single sports seat has green contrasting stitching and a matching Takata 4-point harness.
Final special features include gauges, an anodised green gear knob both inlayed with a Kamui logo, and an anodised green key.
Caterham already have a strong market presence in Japan and hope their association with Kamui will help to increase this further. Kobayashi is reportedly thrilled with the Seven having got his first chance to drive one earlier this year. He appears to be impressed with the cars purity and analogue nature adding "I hope my styling of the Seven adds something special to a car that is already awesome to drive."
The cars will be sold in Japan at a price of 6,000,000 yen ($58,890 USD) each including local taxes.