Caterham launched their new concept car today at the Singapore Grand Prix and have given an insight into their roadmap for the future.
The new Caterham AeroSeven Concept is a thoroughly modern take on the kind of sports cars Caterham have made for the last 40 years. While it may look like an all-new car underneath the carbon-fibre skin is the very capable Seven CSR platform and the 240ps (237bhp) engine developed by Caterham Technology & Innovation for the recently launched Caterham Seven 485.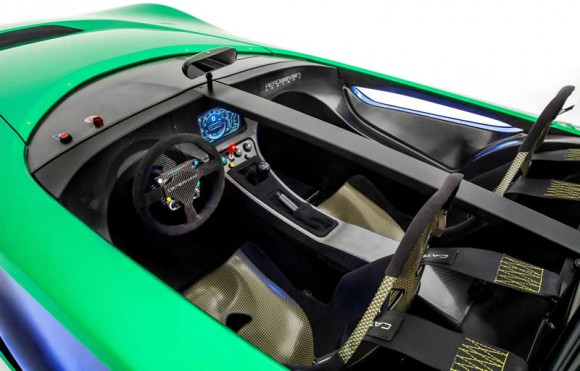 The AeroSeven Concept, which draws heavily on production methods used by the F1 team, will also be the first ever Caterham model to be fitted with traction control. Good or bad this Caterham moving into the 21st century. The clamshell body styling also indicates a potential pathway for future cars.
The Group Co-Chairman, Tony Fernandes told that they aim to develop the name into a global car brand with not only sports cars but also crossovers and city cars among their range. Perhaps a development of their relationship with Renault from which a new sportscar will be created for both the Alpine and Caterham brands.
The new concept however shows that they do not intend to leave behind their established customer base and aim to develop "a range of accessible sportscars for the lifestyle buyer to the thrill-seeker".

Sophisticated electronics feature heavily for the first time in a Caterham with the AeroSeven with fully variable traction and launch control functions, a dashboard graphical display unit and a race-inspired steering wheel incorporating 'Road' mode, 'Flash-to-Pass' and 'Pit Lane Speed Limiter' functions. Caterham is also analysing the feasibility of using Bosch's race-derived anti-lock braking system.