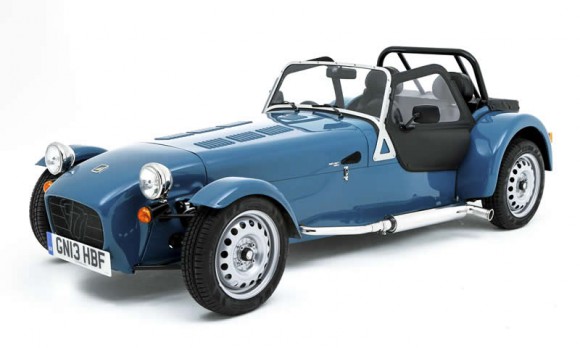 While today's roadsters may be more powerful than ever, as cars continue to become further sophisticated the basic driving experience becomes ever diluted. Caterham comes to the rescue with a new base model Seven. The Caterham Seven 160 is free of all the 'drive-by-wire' technology of modern cars, in-fact there is very little of anything.
The 160 is powered by a tiny turbocharged 660cc three-cylinder engine made by Suzuki and more commonly seen in vehicles shuck as the Wagen R, Jimny and Alto for the Japanese market. With extensive tuning by Caterham the power output is increased from 64hp to 80hp while also boosting fuel economy and reducing vehicle emissions. This lightweight engine slots into a pared down chassis providing nimble handling and sprightly performance taking it from 0-60 mph in just 6.5 seconds. The top speed is 100 mph which is probably plenty for a car that brings you so close to the elements.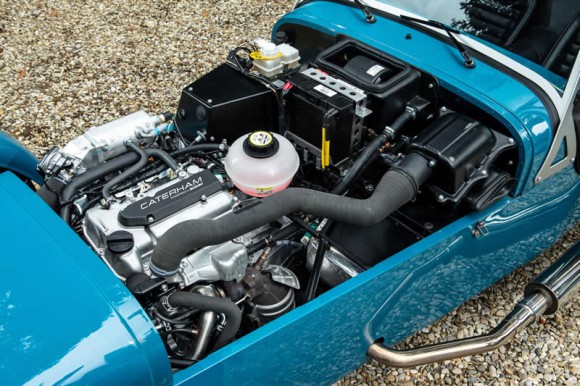 Like the original Lotus Sevens the 160 uses steel wheels and simple live-axle rear suspension which along with skinny tyres should make it an entertaining drive. Inside the the dashboard is race car simple with dials and rocker switches while the high transmission tunnel separating the two bucket seats houses a five speed manual gearbox.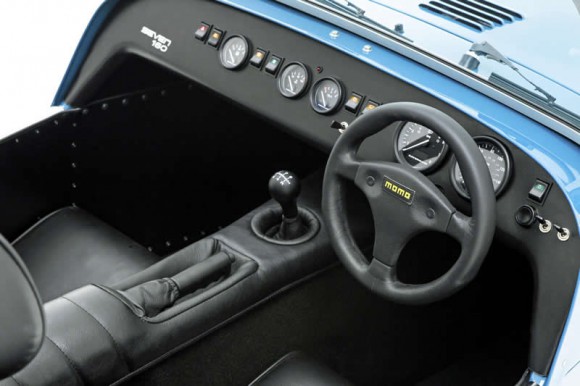 The 160 is launched with the UK market in mind while a 165 model will also be made for the Continental Europe countries that require the EU5 emissions standards.
It is usually the case with roadsters that the most basic, unsophisticated model is the best to drive and this may be the case with the new seven. The Caterham Seven 160 is priced from £14,995 GBP in component form for those who enjoy bolting together their new car while a fully built car comes in at £17,995 GBP. Production is expected to start in January 2014, with the first cars being delivered in the Spring.