» Buyers Guide » Maserati Convertibles
Maserati Convertible Cars: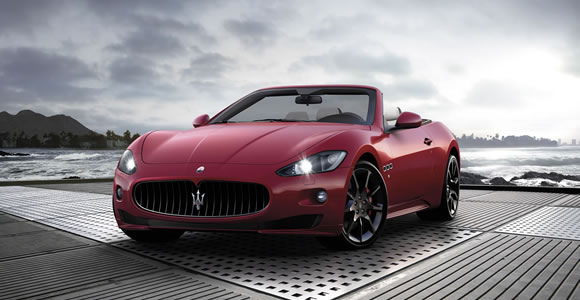 Select a Maserati convertible:
When the GranTurismo MC Stradale was unveiled there were fears that it would be another track-bred car that was harsh and difficult to manage on normal roads but it turned out to be a very pleasant surprise. The normal adaptive damping was thrown out for a more traditional passive system and the chassis was lightened […]

Maserati's new Sport version of the GrandCabrio is the car it always promised to be without loosing its looks are smooth ride.
Maserati Convertible Buyer's Guide
The Convertible Car Magazine Buyer's Guide is a reference to the production convertibles currently available. Here we look at the range of Maserati convertibles produced in recent years.