» Buyers Guide » Economical Convertibles
Economical Convertibles: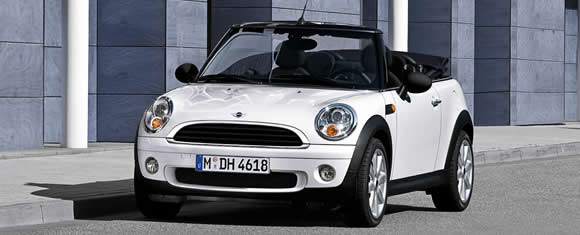 With oil prices continually rising in addition to increasing fuel taxes, fuel economy has never been more important. Thankfully the latest computer controlled engines make the most of every drop of fuel to increase power from small engines to produce these particularly economical convertible cars.
Select from these economical convertibles for more information:
The Audi A3 Cabriolet has only just been released and already the German premium brand is adding to the range. A new entry-level 1.6 TDI makes the A3 Cabrio range more accessible while Quattro adds versatility.

While details of the new Aygo are yet to be released, both the Citroen C1 and Peugeot 108 will be offered with a roll-back convertible roof. The fabric roof will be offered in several contrasting colours and works in a similar way to the Fiat 500C and Citroen DS3 Cabrio that we recently reviewed.

The Renault Zoe is one of the first genuinely attractive electric vehicles that could fit into the budget of the average European, and as a result the French brand is capitalising on its popularity. Their latest step has been to quiz its Facebook fans how they would react to a convertible version.