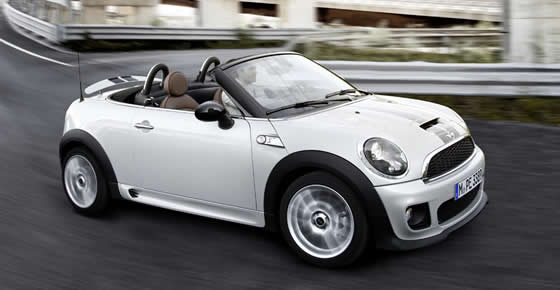 The much rumoured Mini Roadster has finally been officially unveiled. This latest variation on the classic Mini design is a two-seater roadster with many similarities to the Mini Coupe unveiled earlier this year. Both cars should be available in the Spring of 2012.
We first saw the Mini Roadster concept in 2009 and although the new car looks much the same we can now be sure that the Roadster has made it to production.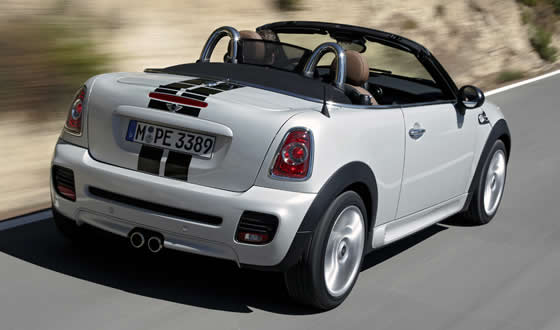 The Mini Roadster has a neat manually operated soft-top roof that folds level with the stubby rear of the car. The windscreen is raked more steeply than the four-seater Mini convertible and the car sits 20mm lower on stiffer sports suspension.
Four engine variants will be available with the Mini Cooper Roadster as the base model. There will also be a diesel option in the form of the Mini Cooper SD Roadster as well as petrol powered Cooper S and John Cooper Works Roadsters. As with other Minis the Roadster should be entertaining to drive while having the safety net of front-wheel-drive and electronic driver aids. There is nothing else quite like the 2012 Mini Roadster on our roads but its nearest competitor may be the Mazda MX-5 Miata.
UPDATE: See our Buyers Guide for all the details of the new Mini Roadster:
Mini Cooper Roadster
Mini Cooper S Roadster
Mini Cooper SD Roadster
Mini John Cooper Works Roadster