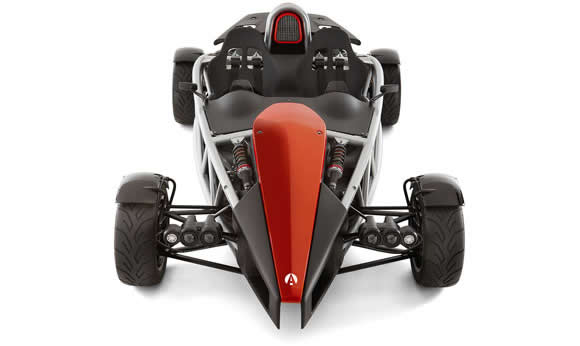 Ariel Motor Company has released the latest version of it's bare bones track-day wonder the Atom. Visually the Ariel Atom 3.5 has revised bodywork (what there was of it) and a new lighting system with twin projector headlamps along with LED indicators and tail lamps.
More interesting to the Atom's target market are chassis tweaks too increase stiffness using experience learnt while developing the V8 and Mugen limited editions. Revised engine mounts and new dampers aim to provide a balance between track performance and road comfort.
The four cylinder Honda iVTEC engine remains but gets a power boost on the supercharged model taking it up to 315hp. A new LCD instrumentation panel is fitted including a gear indicator and shift lights as well as the usual functions. Among the extensive options list is a Data Logger which can be added to the driver display to give real time information including lap times, G force, position sensors and other information.
Ariel Atom 3 owners may not be reaching for their wallets but the Atom 3.5 shows a further evolution of an already impressive car.