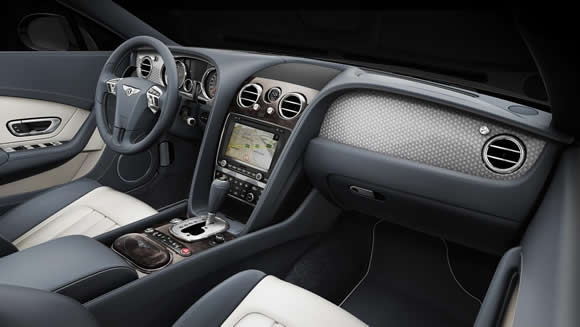 Details of a new Bentley Continental GTC V8 has been released prior to its official unveiling at the Detroit Auto Show in January. The new V8 powered car will sit alongside the original Bentley Continental GTC W12 model at what we assume will be a lower price.
The twin-turbo 4 litre V8 will change the dynamics of the car considerably and despite the decrease in power output compared to the W12 it will be more sporty with a noticeable growl from the tailpipes. There will 500 bhp on tap and 487 lb/ft of torque available so still masses to play with. The lighter engine will be matched to a new close-ratio 8-speed automatic transmission to get the best from those turbos while a sophisticated engine management system allows one bank of cylinders to drop out if they are not required. This will cut emissions and improve fuel economy by around 40%.
The new car along with its coupe sister will be visually set apart from the other cars in the range by a black gloss grill and a red enamel Bentley 'B' badge while at the rear a dark lower valance and 'figure eight' exhaust tailpipes complete the sports look.
Whether the long legged Bentley Continental GTC is the kind of car that suits a growly V8 engine is open for judgement and until January we won't know for sure.