The Bentley Grand Convertible has been described as a concept but in reality this is a pre-production model unveiled at the Los Angeles Auto Show to test the customer reaction in perhaps the biggest market for such a luxurious convertible car.
Based on the flagship Mulsanne sedan, the Bentley Grand Convertible is designed as a four seat convertible for the world's wealthiest drivers. It will sit above the Continental GTC in the range as a larger, more opulent model. Should it make production, and we see no reason why it wouldn't, the limited edition shouldn't have a problem finding homes.
With Bentley's 6¾-litre twin-turbo V8 engine power should never become an issue despite this being a large, heavy car. With 537 PS (530 bhp) and 1,100 Nm (811 lb.ft) of torque on offer the Bentley should make swift progress in a straight line and judging by the marque's recent record, it should continue to glide around corners should it come across them.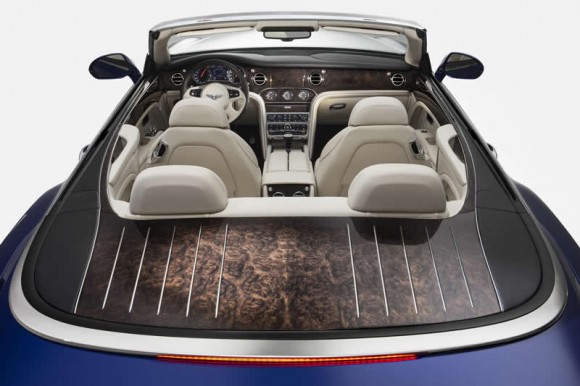 The Grand Convertible will follow in the path carved by the Azure which won many hearts with its grace and luxury. Both offer performance figures that challenge the finest supercars while offering the highest levels of lavish comfort. Bentley insist that the Grand Convertible will be their most sophisticated open-top car yet and while details of the specification have not yet been released, the Mulsanne already presents a model of clever technology hidden away behind hand crafted luxury. The concept has no shortage of interior space with both front and rear passengers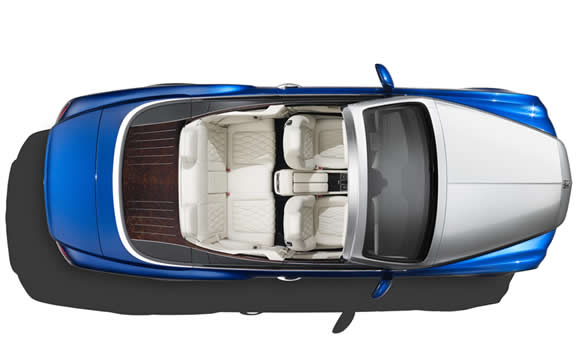 It is easy to make comparisons with the Rolls-Royce Phantom Drophead not only since it is the only other convertible car in this elite class but also because of Bentley's decision to style it in such a similar way. Each have a bare metal finish to the bodywork running back from a square grill back to the windscreen frame, a full size leather and wood lined cabin and a wood trimmed rear tonneau cover for the folded fabric roof. While the Rolls-Royce comes with a less powerful but similarly sized V12 engine the Bentley comes with their classic V8. The interior designs of the once twinned brands is now quite different with Rolls-Royce using a modern yet stately style while while Bentley continues a path of sporting opulence.
Prices have not yet been mentioned (it would be vulgar to talk about money after-all) but we would expect prices to be over half a million US dollars with most cars being individually trimmed at extra cost with Bentley's Mulliner bespoke specifications.