The Mercedes-Benz SL65 AMG already has a fairly niche market – those who require a roadster with huge amounts power from a V12 engine but with the armchair comfort of a gentleman's club. The trouble is those with yachts and private jets on hand often require something a little more discrete and that is where the new Brabus 800 comes in. In super car terms the SL65 is almost discrete but the Brabus 800 is certainly not.
It is hard to miss the gaping air intake above the grill. It isn't there for show either as it needs to cool four water-to-air intercoolers that help boost the six litre V12 to a massive 800 horsepower.
Handling is improved (although perhaps not ride comfort) with lowered suspension and a limited-slip rear differential. There are also some pretty new 20 inch alloy wheels and a full carbon fibre body kit while underneath is an active exhaust system which can be manually adjusted from the cabin to be either peaceful or give a full sports soundtrack.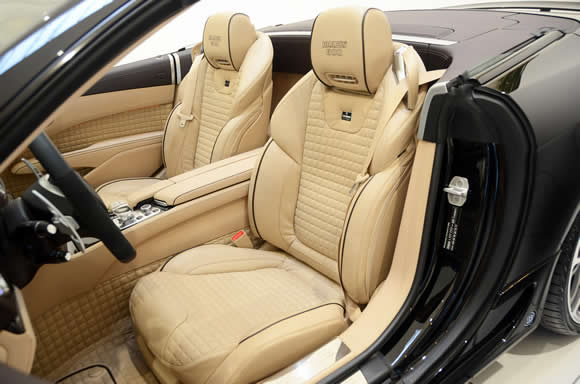 Inside is an upgraded interior with no shortage of quilted leather or Brabus branding.
The Brabus 800 Roadster will go on show in Geneva next week with the bespoke car modifications and range of add-on parts becoming available soon afterwards.