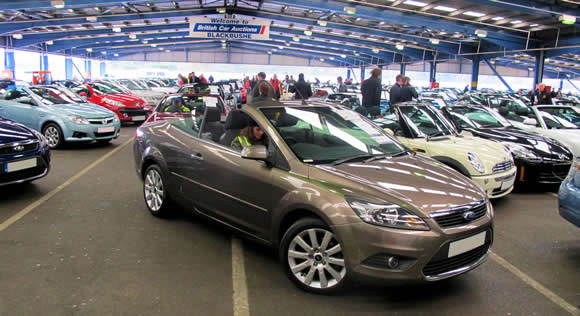 As we soon head into the peak convertible buying season BCA Europe have announced 2 major UK sales dedicated this type of car. The auctions will take place in March, one in Manchester the other in Surrey. The European convertible car market remains strong with regular specialist sales like these a growing trend.
Lex Autolease will offer around 200 convertible cars in each of the sales with prices ranging from under £4000 to over £40,000 GBP. The cars offered come from a mixture of business, ex-lease and finance backgrounds. The sales are open to all but most buyers will be buying to fill used car lots for the spring and summer period.
Used convertible car prices traditionally steadily rise throughout the year until mid summer as the good weather attracts buyers. Those looking to get a good deal are advised to buy sooner rather than later or to wait for bargains in the Autumn when dealers are keen to clear their summer stock.
Details of the sales can be found on the BCA Europe website with auctions taking place in Belle Vue Manchester auction centre on Thursday 14th March and at BCA Blackbushe in Surrey on Saturday 23rd March.