Toyota Convertible Cars: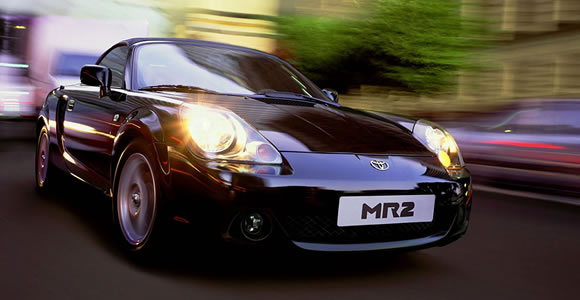 For one of the largest car makers in the world Toyota have produced relatively few convertible cars. Those of note include the Toyota Celica Convertible, the Toyota Camry Solara and the third generation of the MR2.
The MR2 Roadster was a great little car with a mid-engine and taut handling at a very attractive price. Sadly the design was not popular enough in its target market due to an almost complete lack of luggage space. Following the global financial crisis of 2007 Toyota chose not to commit resources to replacing their dating convertible cars, keeping their focus on mass market models. The Japanese company continue to focus on more practical cars for the expanding asian market, leaving their Lexus premium brand to make inroads into the convertible market
The most famous Toyota convertible is still the rare 2000GT driven by Sean Connery as James Bond in You Only Live Twice. The car was never commercially available as a convertible but two were built for the film as the compact interior of the coupe was too small to fit Connery's frame.
Select a Toyota convertible:
The Toyota Aygo small city car gets a convertible option in the form of the X-Wave power operated canvas roof. It also benefits from 5 doors despite its diminutive size and the interior is modern and surprisingly roomy for one so small.

While details of the new Aygo are yet to be released, both the Citroen C1 and Peugeot 108 will be offered with a roll-back convertible roof. The fabric roof will be offered in several contrasting colours and works in a similar way to the Fiat 500C and Citroen DS3 Cabrio that we recently reviewed.

The rear-wheel-drive sports car collaboration of Toyota and Subaru has so far spawned a fixed-head coupe but it is looking hopeful that a convertible version of the car could be with us as soon as the summer of 2013.