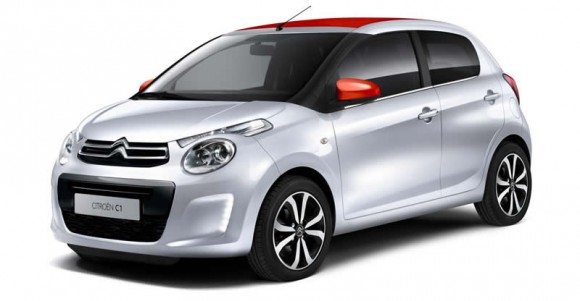 While details of the new Aygo are yet to be released, both the Citroen C1 and Peugeot 108 will be offered with a roll-back convertible roof. The fabric roof will be offered in several contrasting colours and works in a similar way to the Fiat 500C and Citroen DS3 Cabrio that we recently reviewed.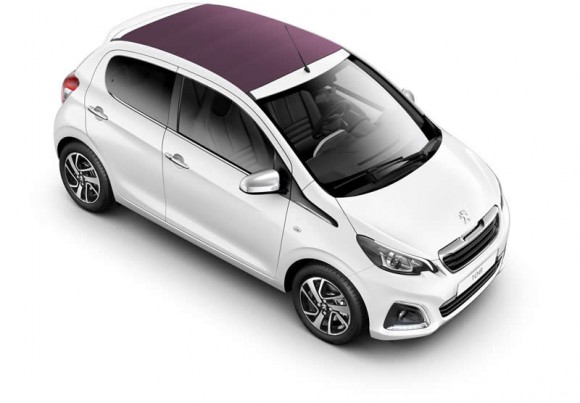 These compact convertibles will revive two categories that has been quiet for some time – small convertibles and Four-door convertibles. That that's right, these tiny drop-tops will be offered with either 2 or 4 doors making them even more practical. Add to this the low purchase cost and it really is hard to find an excuse not to opt for the sunshine-friendly alternative.
Citroën C1 Airscape and Peugeot 108 Top! offer a 800 mm x 760 mm power operated top over a nimble hatchback city car chassis. Each brand offers 3 different roof colours. Comfort and equipment levels are improved over the previous generations.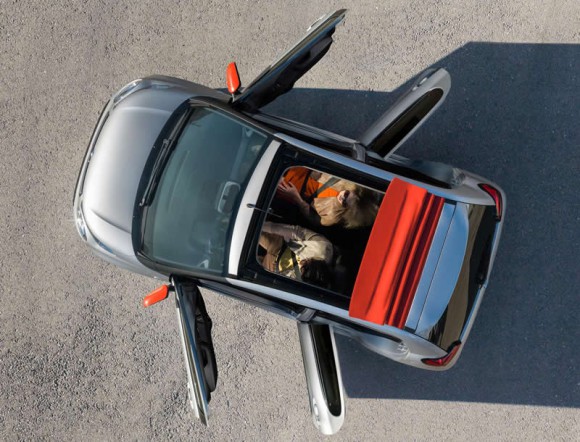 Designed to be agile and easy to drive and park even in the tightest city streets the B-Zero city cars combine funky styling with surprisingly spacious interiors and peppy economical engines. A pair of 3 cylinder petrol engines are offered along with a 5 speed manual gearbox. The standard 1 litre engine is good fun as it stands while the new 82 horsepower 1.2 litre option promises more performance while keeping emissions under 100g/km.
The rear windows do not fold down and while purists may say that this leaves them more of a big sun-roof than a proper convertible roof we found in other cars that the folding rear windows to be impractical in use, leaving the roof blocking rear vision and the roof opening only a few inches wider. The result may also provide a lighter, stiffer chassis improving performance and economy.
Ride comfort should be further improved with new suspension components and a revised electronic power steering system.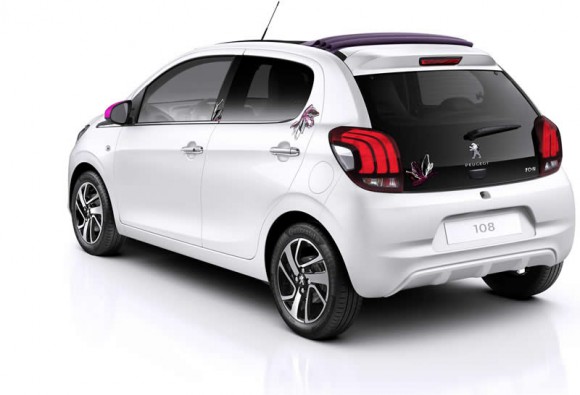 Expect to see these cars on roads across Europe from July 2014.