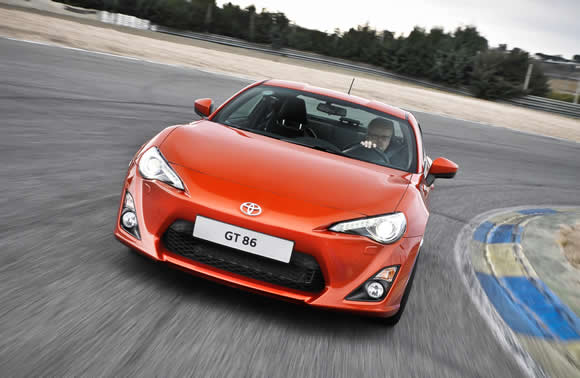 The rear-wheel-drive sports car collaboration of Toyota and Subaru has so far spawned a fixed-head coupe but it is looking hopeful that a convertible version of the car could be with us as soon as the summer of 2013.
The platform is currently seen in three different cars – the Toyota GT86, Scion FR-S and the Subaru BRZ which all share the 200-hp, 2 liter boxer-four engine. At launch the three share many similarities but in time we expect to see diversification of the line. Subaru will add hot versions of the coupe with WRX and STi models while Toyota plan to add a convertible model. The affordable sports car will challenge the evergreen Mazda MX-5 Miata and the latest Mini Roadster while also challenging sales of the soon to come VW Beetle Cabriolet.
The convertible roof is likely to be fabric and equipment may be limited to keep the price at an affordable level. So far only the Toyota brand appears to be going ahead with the roadster model with Scion apparently considering it to be (at over $30,000) too highly priced for their brand image. This could mean that there may be no roadster version available to the US market.