» Buyers Guide » Economical Convertibles
Economical Convertibles: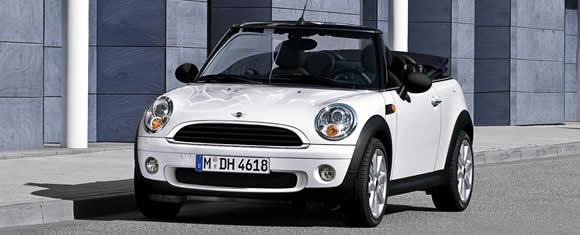 With oil prices continually rising in addition to increasing fuel taxes, fuel economy has never been more important. Thankfully the latest computer controlled engines make the most of every drop of fuel to increase power from small engines to produce these particularly economical convertible cars.
Select from these economical convertibles for more information:
The MINI Convertible gets a facelift for 2018. This small convertible car now boasts front and rear LED lights, optional double-clutch gearbox and an updated infotainment system among other upgrades.

Not completely unexpected but a very pleasant surprise is the new BMW i8 Roadster. The futuristic hybrid i8 Roadster comes alongside a facelifted version of the coupe.

The Audi A3 Cabriolet has only just been released and already the German premium brand is adding to the range. A new entry-level 1.6 TDI makes the A3 Cabrio range more accessible while Quattro adds versatility.