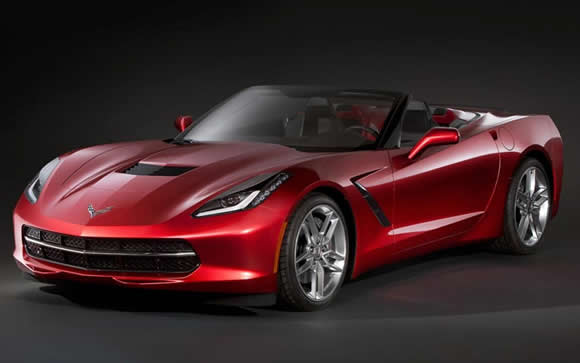 In what appears to be a blunder on the website of model car manufacturer Maisto, images of the yet to be released model Corvette Stingray Convertible were published a little too early.
The model car maker was likely to have been given the secret pictures at an earlier date so that they could plan production of models to co-incide with the real cars launch. GM/Chevrolet have so far denied the Corvette shots as being original but the images appear to be very much genuine to us (although the interior pic is clearly a 3D rendering).
The C7 Corvette Stingray Coupe was unveiled to the press this week and has generated a lot of excitement with its more aggressive hard edge styling. The convertible apparently follows suit although we have yet to find out how it will look with the roof up. The Stingray name has been revived for the first time in 30 years which prompted speculation of a split rear window, this however was apparently abandoned due to its impracticalities. The stunning styling however still justifies the use of the name.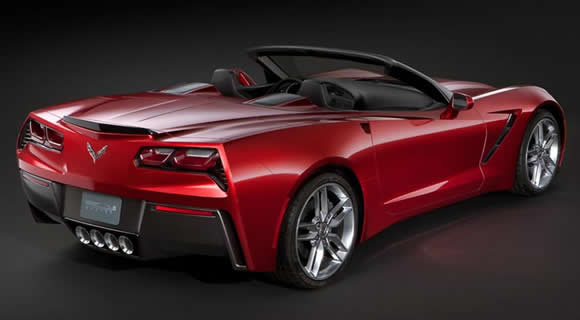 The car's weight is kept down by using aluminium and composite materials while the aerodynamics have been carefully tamed to give a low drag co-efficient and high speed stability. If, as is likely, the Convertible gets the same engine as the coupe it will have 450 horsepower from the 6.2-litre LT1 V8 and seven-speed manual gearbox. This should be good for a 0-60 mph time just inside 4 seconds.
The optional Z51 Performance Package may also be offered with the convertible, this adds an electronic limited-slip differential, a dry sump, extra cooling systems and a special aero package to further improve high speed stability.
The early release of the convertible Corvette pictures will coma as a disappointment to GM who had so far masterminded the anticipation of the C7 with a series of rumours and teaser images.